A guide to deciphering whether you need the flashy new $1m a year of health insurance cover AIA is offering, or whether your more modest insurance policy will do the trick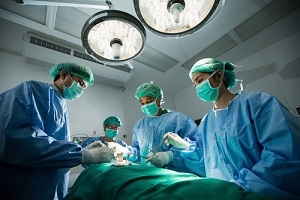 By Jenée Tibshraeny
Here's a situation I hate to wish upon anyone, but sadly isn't uncommon: You draw the short straw and get diagnosed with cancer.
You spend the next few months getting regular radiation treatment – the cancer keeps spreading. You go on an intensive course of chemotherapy – your body keeps killing itself and your days become numbered.
Your specialist tells you there's a new type of treatment available; a wonder remedy that has a high success rate overseas. You have nothing to lose.
Only trouble is, you need to find $150,000 to pay for the unsubsidised, yet Government-approved treatment each year.
Will your insurer help you cover the cost?
Most basic health insurance policies don't cover you for treatments the government agency, Pharmac, doesn't fund.
Some more sophisticated and expensive policies may however cover non-Pharmac funded treatments that are approved by Medsafe – the Government body that regulates medicines.
The issue here is there are a number of "ifs" and "buts", and a huge variation in the level of cover offered by different insurers.
Under AIA's newly launched Real Health policy, you may be eligible for a whopping $500,000 of cover for surgical and non-surgical treatments that include non-Pharmac funded, MedSafe approved chemotherapy medicines.
However under Southern Cross Health Society's UltraCare policy you may only be eligible for $10,000 of cover a year for non-Pharmac funded, MedSafe approved chemotherapy drugs. This is included in Southern Cross's $60,000 cover for chemotherapy.
Under nib's Ultimate Health Max policy, you may be covered for up to $200,000 of medical costs, including non-Pharmac funded, MedSafe approved drugs, used in hospital or at home for up to six months after you've been in hospital.
AIA's hefty new offering
While it's impossible to compare these policies in their entirety in this article, their different levels of cover raise a few questions:
Is AIA's exceptionally high level of cover an innovative offering up to speed with medical developments, or a toothless marketing ploy the insurer knows no one will ever need to claim on?
Is Southern Cross's cover realistic, or simply too weak?
AIA's chief executive Natalie Cameron says, "In a global environment of rapidly escalating health costs, it is imperative that insurers address the affordability of new generation anti-cancer treatments and those on the near-term horizon.
"New Zealanders ought to have access to cancer immunotherapy medicines if they want and need them, and AIA's new Real Health product gives them this choice."
She says cancer immunotherapy drugs are being trialled globally, and the efficacy of the treatment is such that some drugs are already available – but at a cost.
For example, the melanoma and lung cancer drug Opdiva costs $235,000 for a year of treatment; Yervoy (previously treated or newly diagnosed advanced melanoma) is $204,000 for a 12-week course; and advanced prostate cancer drug Provenge requires an outlay of $146,000 per patient. Opdiva and Provenge aren't MedSafe approved.
Southern Cross: no one's claimed more than $150,000 in last 12 months
Commenting on AIA's Real Health product, Southern Cross Health Society's chief executive Peter Tynan says, "In the health insurance industry there is a lot of emphasis on the dollar amount that policies will cover up to…
"But really this tells a very small part of the story. For example, in the last 12 months we haven't had any members claim over $150,000.
"We set our limits based on industry knowledge. We currently pay 73% of the country's health insurance claims, so we have a significant amount of data on what healthcare actually costs and what the vast majority of our members actually claim for."
When asked whether Southern Cross would consider extending its maximum cover in light of costly new cancer treatments coming on the market, Tynan said, it regularly reviewed its policy benefits in line with new healthcare services and advancing medical technologies.
Oncologist: $10,000 cover for unfunded cancer treatment "too little"
Consultant oncologist Dr John Childs observes there's a small, yet growing portion of patients who want to use unfunded treatments.
While many may resort to these after using conventional treatments, he says some unfunded treatments may be best used in the first instance.
"One does sense a bit of frustration from some patients who hold insurance, who then find it actually doesn't cover things that are significantly different from what the public sector covers," he says.
Putting a dollar figure on the level of insurance cover, Childs says, "Well $10,000 you might say is too little, when I think of the cost of some of the unfunded drugs."
He says there could be treatments that reach $500,000, but believes the majority sit somewhere in the middle.
"Depending on the rate of release of new drugs, it may be that going into the future, there will be an increasing portion of patients with that sort of insurance [that covers non-Pharmac funded treatment], who might stand to benefit from it," he says.
Overall, Childs notes people generally find their insurance covers them sufficiently for cancer surgery, but starts to run out as they get treatment.
Does Govt. need to up its Pharmac funding?
Taking a step back, AIA argues there's a broader issue at play here.
Cameron says the government hasn't increased Pharmac's funding in five years, so a greater burden is being put on the private sector.
"Kiwis already cannot access a range of innovative medicines and treatment, compared to Australia, and funding constraints means national drug-buying agency Pharmac will not be able to afford the new range of anti-cancer drugs," she says.
AIA adds, "Spending on healthcare has more than doubled during the past 60 years and on the present trajectory would account for nearly a third of all Government spending by 2050, according to Treasury forecasts.
"Research by the New Zealand Institute of Economic Research estimates that private health insurers could be funding up to three times the present level of healthcare if coverage extended to the same level as France, where 96% of the population have insurance."
Childs says it's difficult to comment on whether the Government should spent more subsidising new cancer treatments, as these can be very costly and there's always an opportunity cost.
He raises questions over the way some pharmaceutical companies price their drugs, saying Pharmac keeps them honest to some extent.
"I think it would be accepted by most health experts… that generally Pharmac does a good job in evaluating new drugs, so there's equitable access for most people who have cancer."