Southern Cross Health Society enters new territory adding preventative treatment cover; also plans to remove $100k limit on cover for surgical treatment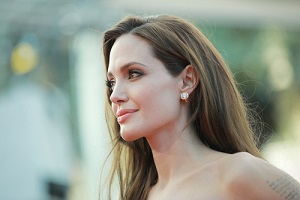 Health insurance that provides cover for you to be given preventative treatment for a disease or illness you're at high risk of getting, is on its way.
Southern Cross Health Society will in April add an allowance for prophylactic treatment to its policies – a first in New Zealand.
It notes prophylactic or preventative treatment was recently put in the limelight by Angelina Jolie, who had her ovaries removed and a double mastectomy due to the BRCA1 gene mutation linked to breast and ovarian cancer.
Southern Cross's head of product and marketing, Chris Watney, says; "Genetic testing can identify a person's increased risk for developing a life-threatening condition and is changing the way people look at their health.
"If it's highly likely a condition – such as breast cancer or ovarian cancer – will develop, prophylactic surgery can be recommended as the best course of action. We want to support members in this difficult decision and give them more options." 
He says Southern Cross already does about 150 prophylactic treatments a year, mostly linked to breast and ovarian cancers, but also some for testicular cancer. 
Watney says adding the prophylactic benefit really just gives people certainty about what they can be covered for. 
The benefit is a lifetime allowance that ranges from $30,000 to $50,000, depending on the member's plan. 
Cover for surgical treatment to become unlimited 
Southern Cross has also announced it is removing the $100,000 surgical treatment limit it has on selected plans, making it unlimited. 
It has said over many years that it's uncommon for it to receive a six-figure claim, with only 15 of the 325,000 surgical procedures it has funded over the last two years exceeding $100,000. 
Watney says, "Despite this, the $100,000 benefit is frequently touted as insufficient on comparison websites [see an interest.co.nz comparison here]. 
"So removing this limit will give our members peace of mind and make it easier for people looking to join Southern Cross to compare our plans and benefits with those of other health insurers."
As discussed by interest.co.nz in this story, Southern Cross's cover has appeared weak at face value up against the likes of AIA, which in October upgraded its cover, making customers eligible for a whopping $500,000 of cover for surgical and non-surgical treatments.
"We also want to reassure our 815,000 members that with provider contracts in place covering over half of all our claims costs, we don't expect this change to materially impact Southern Cross premiums," Watney says.
These benefit changes will take effect from April 4. Members will receive detailed information about their policy updates next month.
Watney says Southern Cross is reviewing how it might improve its cover for cancer treatments.