Supreme Court to decide how flexible insurers can be when interpreting the job description your professional indemnity covers you for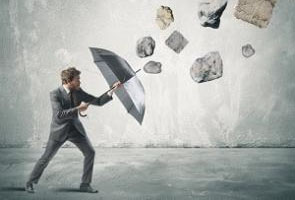 Picture this…
You're the director of a quantity surveyor and construction project managers firm.
You agree to check out an open home with a potential buyer who is looking to use your firm to oversee some renovations they'd like to do to the place.
You're not paid for sharing your expertise on the feasibility of renovations to the house, but figure it's worth doing some groundwork to win over the client.
The prospective client ends up buying the property, but then all turns to custard. They realise the house has weathertightness issues, so sue the local council.
The council brings you and your firm into the picture on the basis you gave the homeowner pre-purchase advice.
The council's third party claim against you fails, as the court finds you didn't give pre-purchase advice about weathertightness specifically.
The council's made to pay you for the costs incurred by the debacle, but you're still $53,000 out of pocket.
That's ok, you can fall back on your professional indemnity cover, right? Not always.
You may not be insured for all the work you do at work
This is what the director of JCS Cost Management, Stephen Johnston, found after his court case with the Auckland Council.
The insurer of both his and JCS's business activities, QBE Insurance, declined his claim, saying the dispute lay outside the bounds of his professional indemnity policy.
The policy said that for a claim to be valid, the issue had to stem from Johnston's "professional business practice", which his insurance schedule stated as JCS's quantity surveying and project management.
In other words, QBE didn't consider what Johnston described as marketing efforts in his capacity as a project manager, as "quantity surveying and project management".
The dispute has ended up in court, and a Supreme Court Judge on Monday granted JCS and Johnston leave to appeal a Court of Appeal decision to back QBE in its stance.
The outcome of case will be huge in terms of defining how rigid insurers can be when it comes to defining an insured activity in professional indemnity policies.
Tips from the experts
In the meantime, Wynn Williams solicitor Richard Hargreaves warns: "Every individual and business with professional indemnity insurance should take note of the Court's narrow interpretation approach, and re-check its PI policy schedule/summary for covered business activities.
"Mr Johnston did not act unusually in attending a gratis preliminary meeting in the hope of securing future work; many would expect such activities to fall within their PI cover.
"Unfortunately for Mr Johnston in this proceeding, his marketing activity was outside the strict limits of his cover, leaving him with unrecoverable legal defence costs."
Legal Vision Barristers and Solicitors suggests people keep the following in mind about professional indemnity insurance:
- "It will only cover liability arising from the core business/services you provide, so once you step outside your core services, you are likely to be operating in an uninsured position;
- "You will only get defence costs where you are being claimed against for breaches of your core business services;
- "Always fill in insurance proposals carefully as well as any claim forms. Failure to disclose full facts or answer correctly the questions outlined in the policy/claim form, can result in declinature;
- "With the current litigious mind-set across all aspects of the construction industry, you cannot trade safely without liability cover."