Tower's CFO resigns; Ratings agency red flags concerns over the company's 'financial profile deteriorating' as its reinsurance for the Feb 2011 Canterbury quake runs dry and it's left to fend for itself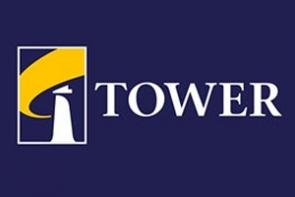 Tower Insurance Limited (TIL) is skating on thin ice in the wake of the Canterbury earthquakes.
It has announced the resignation of its Chief Financial Officer of two years, Brett Wilson, the day after ratings agency, A.M. Best, has sounded the alarm bells over the insurer's finances. 
Affirming Tower's outlook as 'negative', A.M. Best red flags the fact the company has run out of reinsurance to cover claims related to the February 2011 quakes, so is digging into its own coffers to cover outstanding claims.
It is concerned about the company's "financial profile deteriorating", and says the quake hangover could have a "material impact on its prospective financial strength".
"The negative outlook for TIL's ratings reflects A.M. Best's concern about the company's financial profile deteriorating in the event of further loss development from the Canterbury earthquake claims," A.M. Best says.
"Based on the company's interim financial statements through March 31, 2016, the estimated gross ultimate incurred claims for the February 2011 event have exceeded the catastrophe reinsurance and adverse development cover limits.
"Hence any further significant loss development on the unsettled claims in relation to this event will be fully retained by the company and may have a material impact on its prospective financial strength."
Tower left with $74.5m bill
Tower, in its 2016 interim results, said it expected the total cost of the February 2011 event to be $449.8m. Yet its reinsurance has only covered $375.4m, which leaves it with a shortfall of $74.5m.
It accordingly expensed $2.9m before tax ($2.1 million after tax) for provisions for the February 2011 quake in the 2016 half year. This came off the back of it increasing its provisions for the event by $45.5m before tax in the 2015 Financial Year.
As at March 31, Tower still had 641 outstanding claims from all of the 2010/2011 quakes. At this stage it had spent over $705m settling 15,260 claims. The outstanding claims are likely to be the complex and expensive ones.
Tower is in the same position, in regard to its reinsurance levels, as New Zealand's other main general insurers.
A.M. Best has stressed the importance of the company having enough capital to settle its remaining quake claims.
In keeping the outlook of Tower's parent, 'Tower Limited' (TL) - a non-operating insurance holding company - at 'negative', it says:
"Factors that may lead to negative rating action include continued adverse loss development or a reduction in capital that could cause the company's risk-adjusted capitalization to decline. Furthermore, TIL's ratings may experience downward pressure if TL's financial flexibility deteriorates significantly on a consolidated basis."
Devon ditches Tower shares
Following Tower announcing A.M. Best's ratings to the NZX, it has announced Devon Asset Management has halved its shareholding in the company from 5.54% to 2.39%.
Devon has been cutting back its involvement with Tower since March 3, when its shareholding sat at 13%. 
The company has been under the leadership of Chief Executive Richard Harding since August last year, before which David Hancock was CEO for two years. Wilson will remain in his role until a new CFO is appointed.
Tower's share price inched up immediately after its ratings affirmation, but has since dropped back to $1.38. It's fallen by around 30% over the past year.
A- financial strength rating affirmed
A.M. Best has also affirmed TIL's financial strength rating as A- (Excellent), and its issuer credit rating as a-.  
Meanwhile it's affirmed the issuer credit rating of Tower's parent as bbb-.
"The ratings reflect TIL's adequate risk-adjusted capitalization, which results from the company's moderate underwriting leverage, prudent reinsurance arrangement and conservative investments. In addition, over the past four accident years, the company continues to report favourable underwriting results, with combined ratios consistently below 95%," A.M. Best says.
"A major offsetting factor in TIL's rating assessment is the volatility in its historical earnings, stemming largely from prior-year reserve adjustments for unsettled Canterbury earthquake claims. Another offsetting factor is the high dividend payout ratio, which has constrained growth in its absolute and risk-adjusted capitalization."
*This article first appeared in our email for paying subscribers. See here for more details and how to subscribe.