IAG commits to employing 'targeted rates increases' in the wake of the Kaikoura quakes; Says it has been hiking motor insurance premiums throughout the country as more car owners are making claims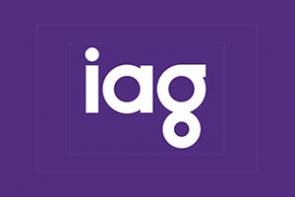 Insurance premiums are on their way up for policyholders in earthquake-prone parts of New Zealand, as well as for car owners throughout the country.
Insurance Australia Group (IAG), in its Half Year Results, said it would employ "targeted rates increases".
"New Zealand continues to adhere to strong underwriting and pricing disciplines, ensuring appropriate pricing for risk remains a key priority," it said.
IAG is New Zealand's largest general insurer. It trades under the State, NZI, AMI and Lumley brands.
In particular, IAG flagged the impact the November 14 Kaikoura earthquakes would have on premiums for commercial policyholders in Wellington.
"Commercial product line rates did show some modest improvement towards the end of 1H17, providing early signs that rates are beginning to strengthen. This process was given added impetus post the Kaikoura earthquakes in November 2016, particularly in the Wellington region," it said.
IAG NZ's chief risk officer and disaster recovery lead, Karl Armstrong, in December told interest.co.nz he believed Wellingtonians would soon stop being subsidised by insurance policyholders in other parts of the country for living in a quake hotspot.
He said insurance premiums had been "hardening" since before the Kaikoura quakes.
"Now you're going to see an exacerbation of that," he said.
"What we must consider at some stage in the future is a user-based pay system…
"At the moment there is still an element of cross-subsidisation going on in the industry. We see that across the Earthquake Commission (EQC) as well. It's a community rate from North Cape to Bluff."
IAG, in its results, revealed it forked out AU$117 million after reinsurance to pay for the Kaikoura quakes. It noted any further costs from the event would be absorbed by the Group's reinsurance for the 2016 calendar year.
Motor insurance premiums rising, excesses increasing across the board
IAG also mentioned it had been increasing premiums on motor vehicle insurance.
Its New Zealand Consumer Division, which represents 59% of its New Zealand business, experienced 4% gross written premium growth (in New Zealand dollar terms), compared to the same period last year.
"The AMI private motor portfolio led this growth, registering both volume and rate increases," it said.
While IAG earnt more from motor insurance premiums, it also paid more than expected in claims, partly due to "increased density of vehicles on the road, influenced by lower fuel prices and an increasing population following record net migration".
Interestingly, it also attributed this increase in claims costs to more homeowners making claims involving meth contamination, societal changes relating to ownership of consumables, wetter weather conditions and higher compliance costs.
It said its NZ business planned to address these trend by continuing its "roll-out of increased excesses, targeted rate increases and internal claim process changes".
DLA Piper law firm partner, Peter Leman, in November told interest.co.nz insurers were responding to the meth problem by revising their policies to make it harder for property owners to make claims for meth damage.
Outstanding Canterbury quake claims to take 'several years' to settle
Looking at IAG's results more broadly, it had paid NZ$6.1 billion to settle 96.5% of all Canterbury quake claims by number, as at December 31.
It expected it will take "several years" to settle the remaining claims, given their complexity.
IAG acknowledged the fact it has continued to receive new over-cap claims from EQC, but said its "reserving position at the end of 1H17 allows for further claims exceeding the EQC's cap".
In the previous six months, IAG bought NZ$600 million of adverse development cover to pay for the February 2011 event, which effectively increased its reinsurance cover to NZ$5 billion.
IAG's New Zealand division reported a profit of AU$36 million for the six months to December 31 - an improvement on the AU$11 million reported during the same period the previous year.
Its gross written premium increased 5.4% to AU$1.13 billion, while its net claims expense grew 9.7% to AU$598 million.
IAG Group's profit fell 6.4% from 1H16, to AU$571 million. Its gross written premium grew 4.7% to AU$5.8 billion.