Suncorp confirms it's transferring 'a number' of New Zealand admin jobs to its 'strategic partners in Asia'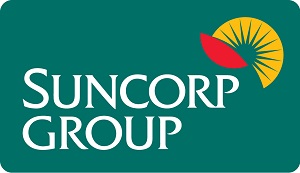 "A number" of Suncorp employees in New Zealand risk losing their jobs.
The Australian company, which owns Vero, Asteron Life and part of AA Insurance, has announced a proposal to move some of its New Zealand-based admin jobs to its "strategic partners in Asia".
Its executive general manager of people experience, Catherine Dixon, says: "We have entered into a consultation process with our Auckland, Wellington, and Christchurch people who are impacted by this change, and as part of this process have identified a number of new roles that they can apply for."
Suncorp won't say whether The Herald's report 70 jobs are on the line is correct.
"We are unable to provide details on the number of roles being disestablished or the number of new roles being created as the consultation process is now underway," Dixon says.
"The strategic partnering programme is not about reducing head count. By moving some roles offshore, and creating new roles here in New Zealand, Suncorp New Zealand will increase the capability of its business, and improve the service we provide our customers."
Suncorp confirms the announcement has nothing to do with its bid to buy Tower.
Vero has secured 13.2% of the struggling insurer's shares and applied for Commerce Commission approval to buy the rest.
It's up against Canadian giant, Fairfax Financial Holdings, which has agreed to buy Tower, but is yet to get full shareholder and regulatory approval.