What the Commerce Commission's ruling on the Vero/Tower merger reveals about the state of New Zealand's insurance oligopoly more broadly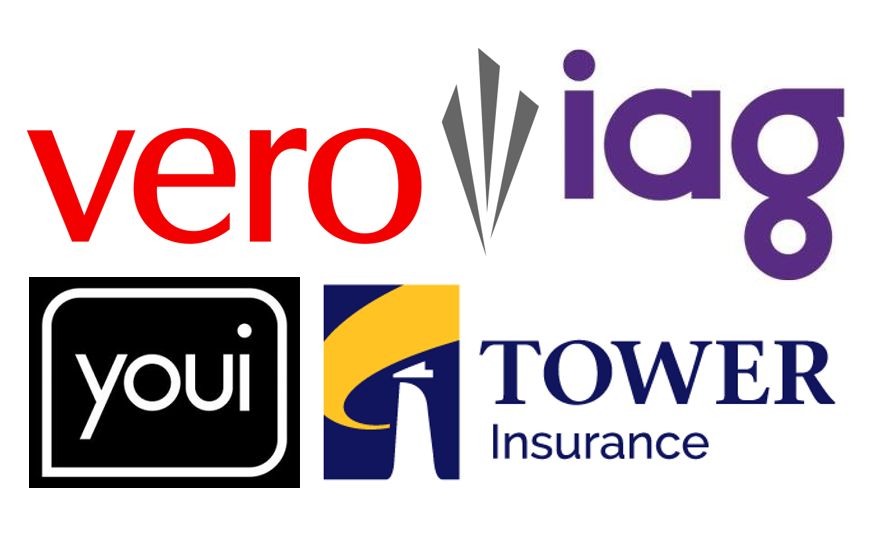 General insurance - it's an often overlooked pillar of our economy.
Households and businesses pay around $5 billion a year in general insurance premiums.
The 2010/11 Canterbury earthquakes highlighted the necessity of this, with insurers forking out $21 billion to soften the economic blow of the disaster.
You need insurance to get a mortgage, and the Earthquake Commission will only cover you in the event of a natural disaster if you have private home and/or contents cover.
Insurance is embedded in our financial system.
The thing is, the weight of this responsibility rests on the two, arguably three, companies that dominate the market: IAG, with a 46% market share, Suncorp's Vero (along with its joint venture partner AA Insurance), with a 25% share, and Tower, with a 5% share.
So how does the make-up of this market - this oligopoly - affect policyholders?
The Commerce Commission, in its redacted determination declining Vero's application to get clearance to buy Tower, provides some insight into this.
While its comments are made in the context of a merger application, it paints a good picture of what the industry looks like more broadly.  
Here is a summary of some of the competition watchdog's observations:
Cross subsidisation between high and low-risk quake regions
The Commission says:
Some sources suggest that the level of competition in the New Zealand insurance sector may be less intense than in other sectors of the economy. The Productivity Commission and MBIE both described competition in the financial and insurance services sector as relatively weak.

Some market participants expressed concern with the level of competition in HCMV [home, contents, motor vehicle] markets. [ ] said that it is already seeing price increases, while [ ] believed that innovation had reduced in recent years. [ ] said that IAG and Vero are "pushing premiums up and reducing cover in some areas of business". Others, including [ ], indicated that HCMV markets are competitive.

We saw evidence that there is a high degree of cross-subsidisation in HCMV markets, particularly between high and low-risk earthquake regions but also between high and low-risk drivers. Cross-subsidisation can be an indicator of market power.
IAG's Chief Risk Officer Karl Armstrong in December told interest.co.nz he believed Wellingtonians will soon stop being subsidised by insurance policyholders in other parts of the country for living in a quake hotspot.
Information asymmetry
The Commission admits New Zealand policyholders are on the back foot without the existence of HCMV (home, contents, motor vehicle) insurance product comparison websites.
The ability of insurers to observe competitors' pricing and make adjustments based on those observations contrasts with the degree of pricing transparency available to consumers, particularly in the absence of price comparison websites in New Zealand that are common elsewhere…

We do not consider it plausible that consumers and other groups would engage in the sophisticated data mining that insurers demonstrably do…

It has been reported that the two largest insurers, Vero and IAG, do not provide the information required for a price comparison website.
Sector vulnerable to coordination
The Commission says HCMV markets have the characteristics that make them vulnerable to coordination.
Product prices and terms are sufficiently transparent to competing insurers, while being opaque to many consumers, and there are incentives to achieve coordination…

We also note that insurers appear to have coordinated in overseas HCMV markets that show parallels to New Zealand. Coordination has notably affected private motor markets where loss ratios can be high.

For example, in Ireland – with a similar population to New Zealand's but less concentrated personal insurance markets – the Competition and Consumer Protection Commission is investigating insurers' public signalling of their future pricing intentions for motor policies, having investigated soft competition several times before.
Little guys struggling to expand
The Commission has "strong evidence" it's difficult for smaller insurers to expand their reach into the HCMV market.
In particular, Youi has told the Commission:
[I]t has observed large insurers using cross-subsidies from classes of business or regions which a new entrant does not participate in to fund losses in the classes of business that a new entrant does offer.
Buying insurance through a bank is more expensive
The Commission says:
There is some evidence that prices for HCMV insurance sold via banks are higher than in the direct channel, which may be at least partially attributable to the commission insurers pay to banks to compensate for distribution…

White label partners are concerned with broadly meeting the market in terms of pricing, rather than beating or leading it.
IAG, Vero and Tower are the only insurers that underwrite insurance for banks and other white label partners in New Zealand.
Broker business on the decline
The Commission says it's been told there's been a "strong shift" from people buying insurance through brokers, to them doing so direct.
Underwriters' strategies have also been to move business to the direct channel.
The Commission notes businesses, older people and higher net worth individuals tend to use brokers.
The different customer characteristics in the broker channel are likely to be because there is some differentiation between HCMV insurance sold in the broker channel compared to the direct and white label channels.

[ ] said that insurance in the broker channel is priced higher than in the direct or white label channels, and [ ] said that it is always more expensive than insurance sold direct because of broker commission.

There was also some indication that policy coverage tends to be broader in the broker channel. [ ] told us that it doubts if it would have won much business from direct insurers, noting that it is not possible to compete with direct insurers because of price. This was consistent with [ ] view that some small businesses are switching their HCMV insurance to direct insurers because it is cheaper.
*This article was first published in our email for paying subscribers. See here for more details and how to subscribe.