Retirement Commission worried consumers lack a voice on KiwiSaver issues. Your view?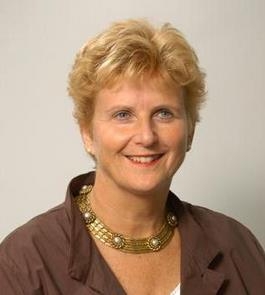 By Amanda Morrall
With public submissions on new reporting requirements for KiwiSaver providers set to close this Friday, New Zealand's Retirement Commission is highlighting the glaring absence of, and need for, a consumer voice.
While providers and those with a vested-interest in KiwiSaver have stepped forward with legal and technical opinions on the frequency, form and detail of KiwiSaver reports, the investing public (whose interests lie at the core of legislative reforms) has gone virtually unrepresented.
Retirement Commissioner Diana Crossan told interest.co.nz that a 'main emphasis' of her department's submission to the Ministry of Economic Development on KiwiSaver reporting and disclosure requirements, was the critical need for a consumer advocate.
"We do have a lot of concerns that around these discussions that are taking place, there isn't a consumer voice. We're really worried about that and that's what we're saying in our submissions.''
The deadline for submissions and comment on the Ministry of Economic Development's (MED) Discussion Paper on 'periodic reporting regulations for retail KiwiSaver schemes' is March 11.
The MED is proposing that KiwiSavers providers produce a quarterly statement for their respective clients, containing consistently calculated information on fees and charges, fund performance and returns, asset allocation and portfolio holdings as well as fund manager tenure, key personnel and conflicts of interest.
At present, providers are only obliged to present clients with an annual report. There is no consistency in reporting standards and level of disclosure. KiwiSavers who have shopped around will see that reflected in the type of information presented on providers' websites.
Who will speak for consumers?
Under the new Financial Markets Authority, KiwiSaver providers will be held to higher standards and accountability.
While providers and their lawyers wrestle over the detail, Crossan said the Retirement Commission, in its submissions to the MED, was making a case for the translation of all that material into 'jargonless, plain English.'' She said the regulatory changes in and of themselves would be 'useless' if they couldn't be understood by the audience they were meant to protect.
"Our concern is that the consumer not be left out.''
The Retirement Commission made a similarly strong consumer pitch in 2010 during preliminary discussions on revamped KiwiSaver rules on reporting but Crossan said the matter had taken on even greater significance because of an identified void.
"It's very difficult because who do they go to? Sometimes they're the same people and they become more part of the system."
The finance industry itself could be part of the solution, Crossan added.
"We're thinking  that we might try to find a way for the finance industry to have more consumer representation in a variety of ways."
Employee representatives one option.
Whereas employees used to be well represented with respect to workplace superannuation schemes (having someone to watch out for their interests and also explain information to colleagues) the introduction of KiwiSaver has seen an erosion of that.
Crossan said opacity was an unintended consequence of KiwiSaver being set up as an open platform where employees could choose their own providers.
"In doing that, the ironic thing is that the consumer is no longer on the board of trustees because who is the consumer? The consumer is now far more broad than it used to be.''
With more than 1.6 million New Zealanders now enrolled in KiwiSaver, the consumer is no small part of the equation. What's at issue and remains a matter of internal debate among skateholders is their level of interest.
The sheer volume of KiwiSavers enrolled with default providers and default funds might suggest apathy and indifference abound. As many as one-third of all KiwiSavers are registered with default providers and invested in default funds. When someone does not make an active choice they are automatically registered into one of the six providers nominated by Government and put into a default funds, structured as low risk.
As KiwiSavers accounts have grown in value, data trackers have noted an increase in the level of transfers in and amongst providers, signaling growing interest.
Degree of interest at stake
Chapman Tripp's superannuation and KiwiSaver specialist Mike Woodbury said it was difficult to gauge the investing public's appetite for what the industry regards as 'peripheral' information.
For that reason, the firm (in its March 1 brief counsel on KiwiSaver) has proposed that details about 'key personnel on an investment team, their length of tenure and compensation structures', be left out of quarterly statements and confined instead to underlying financial documents, namely the seldom read (except by financial advisers and the like) prospectus.
In it brief, Chapman Tripp states:
"Although it is important that this information be available to investors or their advisers and to market commentators and analysts, we doubt that it will be of much interest to the average mum and dad investor.''
Woodbury admitted that he'd been professionally challenged on whether investors would want, in their quarterly statements, information on the investment team and how long they'd be employed and how they were paid.
Woodbury said he stood by his belief that such 'peripheral' information would be better placed outside of a quarterly statement.
"We still think there's a good argument for confining those quarterly reports to the higher level stuff, fees, returns, top 10 asset allocations and benchmarks...We're not saying that providers shouldn't be disclosing investment manager's length of tenure or remuneration structure or anything. It's just they're probably better placed in a prospectus or whatever replaces the prospectus which is the content set on the registered.''
Woodbury said the industry view that it "might be inappropriate'' to include compensation information and such in quarterly statement was partly "informed by the widespread misapprehension that they had to be sent to members.''
Chapman Tripp also urged KiwiSaver managers to "lobby for relief" from the requirement to mail annual reports to KiwiSavers, recommending instead that savers be told the annual report was available on request.
'No mail out'
The new provision for quarterly reports only compels a posting of them on provider's websites not a paper mail out.
By the time KiwiSaver providers have become compliant with the various legal requirements set out under the Financial Markets (Regulators and KiwiSaver) Bill, consumers won't likely see those quarterly statements until mid to late 2012.
Crossan said it was potentially contentious subjects like this that needed public airing through consumer groups.
She said in Australia, the question of remuneration for fund managers operating in the superannuation space is attracting growing interest.
In a March 20, 2010 article in The Age newspaper, a former fund manager and equity analyst for retail and super funds, described the issue as a 'time bomb' for regulators and Government.(To read the full article click here.)
Louise Staley, now a researcher at the Institute of Public Affairs, has criticised the disclosure rules for default superannuation providers in Australia as 'deeply inadequate" and called for a parliamentary inquiry in the transparency of such funds.
"Default superannuation funds have a privileged position through the award system funneling them money, yet overall their disclosure is deeply inadequate. The federal government is sitting on a time bomb. The integrity of the system is at risk."