More than NZ$55 million in forgotten accounts languishing at Inland Revenue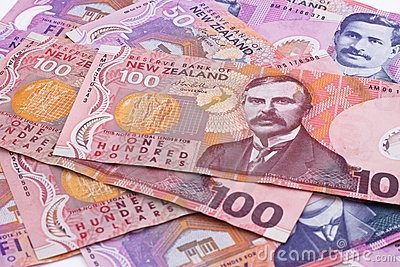 By Amanda Morrall
Who wants to be a millionaire? A more interesting question might be who doesn't want to be a millionaire?
With more than NZ$55 million in unclaimed cash languishing at Inland Revenue, you have to wonder.
Given the bountiful booty is drawn from close to 100,000 separate accounts, it's not likely to make millionaires by the dozen, but we're not talking chump change here.
The top 10 most salubrious accounts (as published on Inland Revenue's website) add up to NZ$1.4 million alone and range from NZ$371,664 to NZ$38,356. (For an A-Z list of unclaimed money and the names of the account holders see IRD website here).
Inland Revenue, guardian of the forgotten lucre, has been stockpiling the money for decades with the oldest account dating back to 1973.
Officials say the average amount of unclaimed money (among the 97,000 cases it has tracked) is NZ$575. 
The money has defaulted to Inland Revenue's coffers through various means including banks and other financial institutions, cheques, and insurance proceeds. The money is separate from unclaimed tax refunds, a separate IRD fund rumoured to be as much as NZ$700 million. (See Amanda Morrall article here). For tax refund inquiries click here.
While Inland Revenue has compiled a published list of 18,500 names and updates it on a regular basis, thousands more have yet to be added to the list.
Anyone with suspicions of unclaimed money pre-dating 2005 can email Inland  Revenue directly or write to them at Unclaimed Monies, Inland Revenue, P.O.Box 38222, Wellington Mail Centre.
The reasons for the abandonment are varied but mainly relate to relocation or absentmindedness. Inland Revenue attempts to reconnect people with their unclaimed money through annual media blitzes with mixed success.
Fortunately, there is no expiry date on the stash, unless of course you expire first and relatives fortunate enough to make the posthumous discovery make a successful a bid for it.
Here's a list of unclaimed money and its owners at the high end.
| | |
| --- | --- |
| K Nakayama | $371,664.05 |
| Roy & Vanessa Simpson | $311,209.00 |
| Mrs. S Konami | $252,135.88 |
| Mr. Z.W. Zhou | $230,383.37 |
| Roger Conant | $64,510.15 |
| Kenneth A Kliendienst | $46,059.43 |
| S.S. Hussain | $40,860.70 |
| Roger Conant | $39,860.75 |
| Eric William Hawkes | $39,131.96 |
| John Bryan Clark | $38,356.98 |