Opinion: Personal finance editor Amanda Morrall looks at the importance of DIY retirement planning. Your view?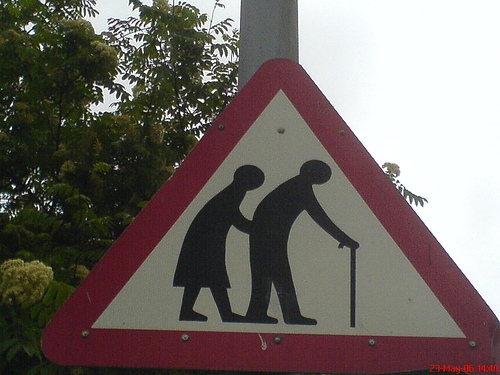 Amanda Morrall worries about old age and the likely extinction of NZ Super. She compares John Key to a mole. Your view?
By Amanda Morrall
When I reach my "golden years," the age of entitlement for the purposes of retirement won't likely make a wit of difference.
Whether it's 65 or 67, or even 70 won't change the two depressing realities:
1) that I'll be old and
2) that the New Zealand Superannuation will be dead.
Mind you, it could be the other way around. That is I'll be expired and the NZ Super is still limping around marking time until it too gives up the ghost. Not sure which one's more preferable. Depends on how well I provision for my retirement.
How can I be sure of these bleak projections?
Unless we can find a time machine and an economic panacea that will solve the problem of too little money and too many old people, both death and the end of NZ Super are inevitable I reckon.
The Ministry of Social Development (MSD), in its latest report "The Business of Ageing" seems to hold a more optimistic view.
While the MSD highlights an unprecedented  explosion in the number of seniors age 65 and older between now and 2031, the suggestion is that oldies working well past the current age of retirement will sufficiently replenish (through the extended shelf-life of their tax contributions) the NZ Super.
Problem is the math isn't there to back it up.
I've been accused before of being an alarmist, but it's not just me who has these nagging concerns that the days of fabulous social safety nets are a luxury that so called developed nations can no longer afford.
As a percentage of GDP, New Zealand Superannuation costs are expected to double by 2050, from its present 4% to 8%.
Retirement Commissioner Diana Crossan confesses she has serious doubts as to whether an older workforce (NZ already has one of the most mature labour pools in the world) will make up for the massive drain that will take place in coming decades.
Crossan doesn't quarrel with the idea of people working past 65, she supports it completely, along with the MSD's attempt through its recent report to the raise the issue and prepare the nation for a dramatic demographic redesign of its workforce.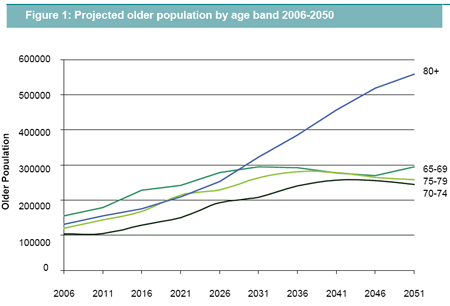 By 2031, the number of New Zealanders aged 65 and over is expected to exceed one million, almost double the current number.
Today, workers over the age of 65 make up 3-4% of the labour pool. By 2051, that's expected to grow to 7-10%. 
Ignorance is not bliss
NZ Super costs have been a dark cloud shadowing New Zealand politicians for decades but it would appear most would rather go blind staring at the sun than face up to the harsh reality that something has got to give and someone has to make what's bound to be an unpopular (possibly career crucifying) call on it.
Either we bump out the age of retirement (as have most other OECD nations in a similar old age rut), we rework the formula (as the Retirement Commission has proposed in its 2010 Review of Retirement Income Policy) or we introduce a means test and reserve it for society's neediest. (For more on OECD's 2011 Pensions at a Glance report click here). Also see related article by Amanda Morrall here.
John Key when asked about the thorny age of eligibility issue by our reporter Alex Tarrant, reminded me of that mole character in the Fantastic Mister Fox film, you know the one whose eyes go all swirly whirly when asked a question he doesn't know the answer to.
It's fine for Mr. Key to continue dodging the question. He's sufficiently cashed up that long after he's retired from public life, he won't be competing for jobs at McDonalds with thousands of other grey hairs looking for income.
Personally, I'm not leaving anything to chance.
I don't aspire to work at McDonald's at age 67 nor do I fancy serving cups of tea to Mr. Key whilst reading aloud hand-written notes penned by candle light and delivered on foot by penurious old folk asking him why it wasn't a bigger priority when he had the chance to face the dark cloud straight on and potentially stormproof the nation.
I'm squirreling, I'm scrimping, I'm sacrificing my privacy to a rent paying stranger and more importantly trying to reframe my economic existence so that working into my 70s is something I do out of choice rather than necessity.
The changing face of NZ
The year 2011 will see "baby boomers" (born between 1946 and 1964) begin to turn 65.
This heralds the start of a demographic and social change in New Zealand, which projects that:
• people aged 65 and over will comprise 13 per cent of the population in 2011, rising to 23 per cent by 2051
• by 2031, the number of New Zealanders aged 65 and over is expected to exceed one million, almost double the current number.
Significant changes in the age composition of older people will occur between 2011 and 2051:
• in 2016, nearly 33 per cent of older people will be aged 65–69, but by 2051 this proportion will have fallen to under 22 per cent
• people aged 80 and over will comprise 27 per cent of older people in 2011, rising to 41 per cent by 2051.
• between 2026 and 2031 the number of people aged over 80 will surpass the number aged 65–69 for the first time, and will continue to increase.