Key says Retirement Commission just wants people to work longer and get less; Govt believes NZ Superannuation is affordable over 20 yrs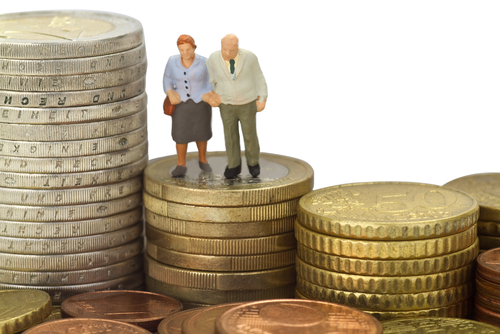 By Bernard Hickey
Prime Minister John Key has slapped down proposals from The Commission for Financial Literacy and Retirement Income for reforming the New Zealand Superannuation system, appearing to slam shut any hopes the Commission might have had for re-opening the debate.
The Commission released a 104 page discussion document yesterday from its year-long Review of Retirement Income policies. It included a proposal for a link between longevity and the age of eligibility for New Zealand Superannuation to raise the age over time, with a 'Schedule and Review' process to be implemented by 2017 that would see people receive NZ Super for at least 32% of their lives over the age of 20.
It also proposed a new way of indexing New Zealand Superannuation to an average of Consumer Price Index (CPI) inflation and wage inflation, rather than the current policy of setting the level for a couple at 66% of the average wage.
Key has pledged to resign if he ever increased the age of retirement currently at 65 or reduced the pension level from 66%.
Key told reporters in Brunei the current scheme was affordable and he did not agree with the Commission's proposals.
"What the Retirement Commissioner is saying is, basically, 'you should work longer and you should get less.' Well that's OK, except we don't agree with that. We've modelled it. It's in our 10 year forecast. We've looked into our 20 year forecast. We don't have a crisis in New Zealand Super," he said.
Government spending on superannuation is projected by Treasury to rise to almost 8% of GDP by 2060. In combination with no other changes to taxes or spending, Treasury projected the Government's net debt would balloon to almost 200% by 2060.
Economic Development Minister Steven Joyce was equally dismissive.
"Our view is retirement at 65 is affordable in the New Zealand context," Joyce told reporters when asked about the Treasury's projections and the Commission's proposals.
"The Government was committed to sticking to the current 65 years, as it has said it would for some time," Joyce said.
"It is important to stick to that commitment because we are talking about people's lives here, and the way they plan for their retirement, how long they get to pay off their house, and all those sorts of things," he said.
"It is important to have that as permanent as possible."
Recent opinion polls show a majority in favour of increasing the age of eligibility. The last Retirement Policy review recommended increasing the age to 67 over 13 years from 2020. The latest review included an indicative schedule that would see a 25 year old retire at 68.
Savings for women
Key also dismissed concerns about a lack of private savings by women, particularly into KiwiSaver.
"In some areas women dominate industries where the average income is lower. They're pay in slightly smaller amounts and some are not in the workforce because they're staying home and looking after children," he said.