Financial Services Council proposes bigger contributions to KiwiSaver; fresh tax breaks; insurance for retirement; says fiscally neutral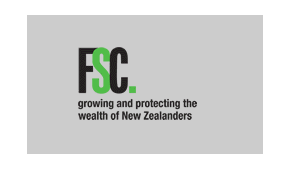 By Bernard Hickey
The Financial Services Council (FSC) has unveiled a series of proposals that it said would allow people to have a private pension that would be double that of NZ Super and be fiscally neutral. One option was for a compulsory scheme that allowed employees in the bottom two income deciles to opt out.
The Council, which represents banks, insurers and fund managers, published a series of research papers with its proposals made at a conference in Auckland on Monday. 
It proposed the KiwiSaver contribution rate be lifted progressively by 1% per year to 7% per annum (3.5% from employees and 3.5% from employers), that default KiwiSaver savings be moved into growth funds, and that the extra risk be offset by an insurance plan to guarantee retirement savings. It also proposed a 'starter' contribution rate of 1%.
The FSC proposed leveling the tax playing field for KiwiSaver with other forms of retirement savings, including re-targeting the NZ$740 million government spends on KiwiSaver incentives to fund lower tax rates on savings and make the new policy fiscally neutral. Two options proposed included:
* reducing the PIE tax rates from 10.5% currently on income up to NZ$48,000 to 4.3%, cutting the PIE rate for income from NZ$48,000 to NZ$70,000 from 17.5% to 8% and cutting the PIE rate for income over NZ$70,000 to 15% from 28%,
* or cutting all PIE rates to 1% to bring KiwiSaver the same tax preferred status as rental property leveraged at over 80% loan to value ratio.
It said Horizon Research had found 7.8% of KiwiSavers said they only put in the minimum NZ$1024 contribution so they could get the NZ$521 tax free credit.
The FSC said all parties represented in Parliament needed to commit to increasing KiwiSaver contributions and coverage, and to lower taxes on KiwiSaver fund earnings to create a level playing field with rental property investments.
"We want our opinion leaders and decision makers to get to grips with what is going to become an increasingly costly problem for the country with the faster than anticipated growth in the over 65s living longer, and the number of retirees who do not have adequate savings to live anything more than a meagre existence," FSC CEO Peter Neilson said. 
FSC said its research showed that on the current policy settings people needed to save 10% of their income every year over 40 years from age 25 and that amount escalated to 50% of annual income needing to be saved if you leave it till you are 55. 
"That rate can be reduced to a 7% annual KiwiSaver contribution rate with sensible tax and investment policies," Neilson said.
While 2 million people had enrolled in KiwiSaver, close to half of them are not actively contributing and many of those who are saving are saving just 6% of their income.
"It is not enough, especially for those nearing retirement, and insufficient to buy a second pension to fund a comfortable retirement which our research says New Zealanders believe is an annual income double NZ Super," Neilson said. 
"It will be no surprise that there is such a big shortfall. People are not saving anywhere near sufficient and are also miscalculating how much they need to save as their longevity increases but their savings do not. There is also the need to factor in the impact of very high effective tax rates on KiwiSaver savings and whether they are in the right fund for their life stage," he said. 
Researchers had found the final KiwiSaver savings were made up of 10% come from initial contributions and 90% from compound returns.
'Political consensus?'
KiwiSavers need to also be aware that the impact of tax on compound returns in New Zealand increases considerably the amount you need to save each week to fund a comfortable retirement. Over 40 years the impact of the effective tax rate on your investment returns reduces your retirement nest egg by more than 50%."
Neilson said the proposal was a 'safe issue' for all political parties to bring in a new agreement on retirement income that updates the last one negotiated in 1993.
"The way is clear for cross party consensus for a new retirement income policy agreement with the people already signalling their openness for a universal (compulsory) employee KiwiSaver scheme and their willingness to save more for a comfortable retirement and quality of life," he said.
Political reaction
Prime Minister John Key argued against compulsion in an appearance on TVNZ's Breakfast (from 6 minutes on). 
"We already have compulsory super in this country. It's called New Zealand Super and it covers everybody. It happens to be an elegant scheme," he said, arguing it helped women and others who had been out of the workforce.
He said 80% of 18-64 year olds were already in KiwiSaver and the government planned to start 'auto-enrollment' for all "when we can afford it and that should be quite soon."
He said the final 10% or so would always opt out on hardship grounds or to pay off their mortgage or start a small business.
"There's a lot said about superannuation that's not necessarily factually well understood. Our superannuation's actually extremely affordable in new Zealand. It works very well. You've now got NZ Super topped up with about 6.5% from KiwiSaver.
"What lengths do you want to do go to for the last 10% who don't want to save? Those people will come back to the state and say: 'I don't have any money. I have to opt out', and there'll be provisions to opt out."
Labour Finance Spokesman David Parker said Labour agreed on the need for KiwiSaver compulsion and the government was out of touch on savings policy. Labour also wanted to increase the age of eligibility by two months a year from 2020 until it reached 67, he said.
"It is critical that KiwiSaver is made universal as soon as possible," Parker said.
"We only need to look at Australia to see the success of their scheme. Kiwis retire on around NZ$18,000 a year through super, while Australia's compulsory scheme means their workers have more than A$60,000 a year to retire on," Parker said.
"The Australian fund has over $1.6 trillion invested and has helped them through the GFC. That sort of investment is essential to bolster local businesses, increase exports and reduce New Zealand's $10 billion current account deficit," he said.
"It was National under Muldoon that scrapped Labour's universal retirement scheme. That was one of the biggest political mistakes in modern New Zealand politics. Under John Key National appears keen to repeat it."
(Updated with more detail, quotes, reaction)