AMP NZ lifts annual operating earnings helped by KiwiSaver growth and lower costs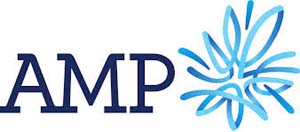 AMP Financial Services New Zealand (AMP) has increased its annual operating earnings by 4.6%.
The life insurer and money manager announced operating earnings of $120.2 million for the year to December 31st, 2014.
It says the increase has been driven by growth in its Assets Under Management (AUM), reduced costs and improved experience profits, or profits over the life of an insurance policy.
AMP, which is a default KiwiSaver provider, recorded net cashflow growth of 212%, to $293.4 million in 2014 from $94 million in 2013.
"This was bolstered by an increase in KiwiSaver flows as well as the transfer of new advisers and their clients onto AMP's financial services platforms", AMP says.
AUM increased by $900 million, or 7.3%, to $14.2 billion, with KiwiSaver the key driver with AUM there rising $600 million, or 20%, to $3.6 billion.
What the company terms "controllable" costs fell by 8% to $94.5 million. Included in "controllable" costs is operational and project costs and excluded are variable costs, provisions for bad and doubtful debts and interest on corporate debt. AMP also said its cost to income ratio dropped to 32.6% from 35.9%.
Annual experience profits came in at $2.9 million versus a loss of $1.1 million the previous year, reflecting an improvement in claims management and success in helping customers return to work.
AMP New Zealand managing director Jack Regan says the cost reduction had been helped by the "rationalisation of duplicate wealth management products and reduced employment costs."
The company says its total annual premium income increased ever so slightly, with the rounded figure remaining at $341 million. It says this reflects challenging conditions and subdued business sales.
AMP says its outlook remains positive, yet it will be impacted by new Reserve Bank solvency standards and the loss of transitional tax relief which comes into effect for all life insurers in New Zealand on July 1.
This time last year AMP said changes to the way life insurance is taxed will cut its underlying operating profits by about $20 million annually from July this year.