Simon Swallow says all the options have suddenly become bad for QROPS transfers to KiwiSaver. Is there something you can do?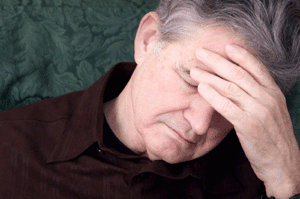 By Simon Swallow*

Two and a half years ago we wrote about the
risks of transferring your UK pension to KiwiSaver
and it seems the chickens have come home to roost.
On Monday this week the HMRC removed all KiwiSaver schemes from the list of recognised overseas pension schemes.
This is a move with massive and potentially dire implications for those in the process of transferring to, or already transferred to, a KiwiSaver scheme.
The reason KiwiSaver schemes have been removed from the list is because they offer benefits to people before the age of 55 through withdrawals like financial hardship, first home buyers and permanent migration, and no scheme that receives UK pension transfers is allowed to do that from 6 April 2015.
Firstly, if you are in the middle of transferring to a KiwiSaver scheme then you should stop the transfer immediately.  If you do not and the transfer goes ahead under current rules you could be liable for a 55% tax charge from the HMRC because the transfer will be deemed an unauthorised payment.
This is a complete body blow for all those that were hoping to transfer their UK public sector pensions, like NHS, Teachers, Armed Forces, Police and Civil Service pensions to New Zealand because your transfers may now be rejected.  And due to the rule changes on 6th April 2015 if you have one of these pensions you do not have the ability to go back and resubmit a new transfer request so your pension will now be stuck with the UK scheme.
If your UK pension transfer arrived with a KiwiSaver between 6th April and 18th May 2015 (when the HMRC list was updated) you may find yourself with a 55% tax liability. The HMRC indicated well in advance of the 6th April 2015 that it was changing the rules to mean that schemes that allowed access prior to 55 would no longer qualify as schemes that could receive UK pensions. Therefore, KiwiSaver schemes should have been warning people in the middle of transferring that if the transfer was not complete by 6 April then they should stop.
For those that transferred their pensions into a KiwiSaver prior to 6 April 2015 the implications are equally as disastrous.
Under the previous rules KiwiSaver schemes got a special exemption but they still needed to agree to follow QROPS rules, one of the most onerous of which is that they should only allow a member to transfer back to another UK scheme or another qualifying recognised overseas pension scheme (QROPS).
However, under KiwiSaver rules you can only transfer to another KiwiSaver and if no KiwiSavers are now QROPS you are effectively stuck in your existing KiwiSaver scheme under current New Zealand rules until you turn 65.
It would appear that the only solution to this issue is if the Government allows for a temporary exemption to allow everyone that has transferred his or her UK pensions into a KiwiSaver scheme the option to transfer out to a non-KiwiSaver QROPS scheme in New Zealand.
The only way this will happen is if the magnitude of the issue is exposed to the New Zealand government.
So if you or anyone you know is affected we are starting a petition to take to New Zealand law makers to ensure that you do not end up trapped by a previous well intentioned decision decision now being affected by some cross border rule changes you have no control over. A petition for an urget rule change is here: http://qropsnz.com/kiwisaver-qrops-petition/
-------------------------------------------------------------------------------------------------
Simon Swallow is a director of Charter Square. You can contact him here.