The NZIER explains why you should be putting your money in growth KiwiSaver funds in the medium term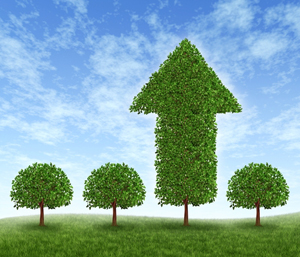 The New Zealand Institute of Economic Research (NZIER) says it may be time to change your KiwiSaver from a conservative to a growth fund.
A new report released in the Institute's New Zealand Investment Quarterly says conservative funds are in for poor returns, and will barely outperform cash over the next seven years.
Conservative funds mostly invest in sovereign (government) bonds and cash, and only allocate a small portion to shares.
NZIER principal economist Aaron Drew says, "Conservative funds have performed very well in the low rate environment we have seen since the Global Financial Crisis hit, but they are likely to significantly underperform growth funds in the long term.
"There is a cyclical aspect to our forecast: we believe bonds, particularly sovereign bonds, are vulnerable to a correction when interest rates globally start to rise."
Drew says funds will benefit from greater exposure to share markets and some alternative asset classes, which are expected to fare better than bonds in the medium term.
"Equities are looking like a mixed bag, with Europe, Japan and the UK offering better value than the US, Australia, Canada and New Zealand markets."
The NZIER expects conservative funds to only return 4.6% per year to 2022, compared to the expected average 90-day bank bill rate of 4.2%.
It expects balanced funds, which invest less in government bonds and cash and more in shares, to return 5.6% per year; and growth funds, which mostly invest in shares, to achieve an average return of 6.5%.
The Institute points out that these returns (which are gross of fees and taxes), are all much lower than have been enjoyed over the past few years, and reflects its view that markets across the board are no longer cheap.
Drew hopes the report will re-ignite discussion about asset allocation in KiwiSaver, which he believes is too highly weighted to income assets such as cash and bonds. 
The NZIER says conservative and moderate funds account for almost 44% of the $27 billion measured in the latest Morningstar KiwiSaver Survey.
"Over 40 years, the difference between a growth fund and a default fund could add up to tens or even hundreds of thousands of dollars for a KiwiSaver investor," Drew says.
"There has been a lot of public discussion about KiwiSaver contribution rates and what is required to achieve a comfortable retirement, but members will not get the most out of the scheme if they are in the wrong type of fund for their risk profile and investment horizon."