Former Tower CEO launches nonprofit KiwiSaver plan, Simplicity; lays down a fierce challenge to rival KiwiSaver managers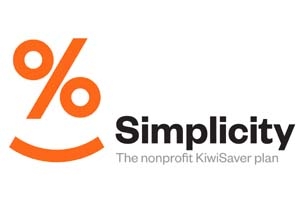 By Craig Simpson
Fees paid to KiwiSaver providers since the retirement scheme launched are now well over $1 billion. That is $1 billion plus that has not gone into making New Zealanders better off in retirement.
Former CEO of Tower Investments Sam Stubbs has today launched a new nonprofit, low cost KiwiSaver plan, Simplicity. The aim of the new arrival is to make Kiwi's better off, with customers only charged for what it actually costs to manage their money.
With the launch of Simplicity, Stubbs is declaring war on high KiwiSaver fees. Simplicity estimates that an average KiwiSaver member over their lifetime could be up to $65,000 better off by investing through Simplicity.
Fees for an average KiwiSaver scheme are currently around 1.3% per annum. Simplicity will charge $30 plus 0.3% per annum. This is by far the most cost effective KiwiSaver Plan in the market.
The Commission for Financial Capitability's investor education group manager David Boyle says: "We think competition is good for the consumer and seeing a new entrant like this entering the market really does change the playing field. Hopefully, at the very least, this will encourage people to take an interest in their fees because it can make quite a difference to what they end up with when they retire, not forgetting that fees aren't the only consideration when making an investment."
He added: "Most people don't have a clue how much they're paying because the fee is given as a percentage not a dollar amount in the annual statement, which is something we'd like to see all providers adopt."
Stubbs has built an experienced team of professionals including people who have previous KiwiSaver Scheme management experience (Mark Fitz-Gerald at Westpac, and Stubbs himself is ex-Tower). Another key figure involved at Simplicity is Kirsty Campbell, former Head of Supervision at the Financial Markets Authority.
One of the unique aspects of Simplicity is it is 100% owned by a Charitable Trust. It is intended that 15% of the annual management fee will be given to the Simplicity Charitable Trust. In the future the company envisages paying out $10 million per annum in charitable donations.
All the trustee, service members and directors provide their services on a pro-bono basis.
The use of passive investments helps keep the fees as low as possible while at the same time ensuring members receive the best possible diversification.
There are three strategies offered under the Scheme: Conservative, Balanced and Growth. Each fund is intended to invest in over 9,000 investments across 23 countries.
Vanguard, a major provider of low cost passive investments, will be responsible for the international exposures, while domestic investments will be in shares and bonds managed locally by Stubbs and former Tower Fixed Interest Manager, Andrew Lance, now Simplicity's Chief Operating Officer. All the investments will be 100% hedged back to NZ dollars.
The manager is adopting a smart technology platform that makes Simplicity a virtual business, so no ivory towers to pay rent on. Existing members will be able to switch online to any of the other strategies offered by Simplicity within minutes.
To join all investors will need to do is log onto the website, know their IRD number, and be able to produce a drivers licence or passport number.
It will be interesting to see how many of the existing KiwiSaver managers accept Simplicity's fee challenge.
----------
Updated with comments from David Boyle of the CFFC