Craig Simpson discovers middle New Zealand can't buy a house using their KiwiSaver account and expect to have a comfortable retirement. And a much higher contribution rate may also be needed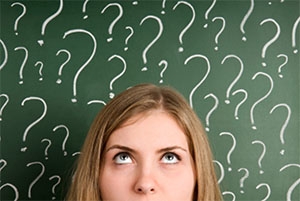 By Craig Simpson
Sky-rocketing house prices in the major centres has meant more and more Kiwi's are forced to access their KiwiSaver accounts as part of cobbling together enough money for a deposit on their first home.
In August 2016, close to $50 million withdrawn from 2,540 KiwiSaver accounts, so averaging $20,000 per KiwiSaver account in round figures.
By pulling money out of KiwiSaver the future retirement lifestyles of many everyday New Zealanders is being compromised.
For a 30 year old median wage earner in New Zealand, if you have aspirations of owning your own home and saving enough for your retirement, we have some bad news for you. You can't have your cake and eat it too.
Well, at least not if you remain on the median wage throughout your career and at the same time save at least 10% of your wages over your entire working life.
We have been collecting the official Statistics NZ's LEED database median wage numbers as part of our KiwiSaver regular return analysis and have noticed that the median wage is rising gradually but not fast enough to allow every day New Zealanders to get ahead with their retirement savings. See our report of median pay levels here.
The LEED data is used in our regular savings KiwiSaver return model where we have set up a fictitious 28-year old and assumed they joined KiwiSaver back in April 2008. We are trying to model what an average person's experience within KiwiSaver is actually like.
Using our data and making some basic assumptions (outlined below) we estimate the balance of our 28-year old's KiwiSaver when they retire in 2044 is just under $250,000.
minimum contribution rates into KiwiSaver remain unchanged
member tax credits cease after 2016
wages within each age bracket remain where they are today and we apply these to our scenario
a KiwiSaver fund returns the equivalent of 4% per annum and returns are compounded monthly
KiwiSaver member fees and other costs are accounted for in the net return
Having saved quarter of a million dollars is a pretty achievable target for a median wage earner we believe, but is it enough to enjoy your retirement and provide you with financial freedom? Probably not, based on current prices and living standards.
The picture gets considerably worse for our model KiwiSaver, when $30,000 is withdrawn for a house deposit after 10-years (i.e. in 2018). Allowing for the withdrawal and a continuation of their savings the balance at retirement falls to $160,000. The $30,000 withdrawal has effectively cost our KiwiSaver $90,000 by the time they retire.
Even so, $160,000 will provide a small supplement to whatever the government may provide, but it won't go that far if you have to draw on your capital and interest rates remain low.
So, what is a young person on a median wage today to do if they want a reasonable lifestyle in retirement and have their own home?
The harsh reality is, if you want a house, you will have to forgo financial freedom in retirement. You will be relying on strong housing markets and low interest rates continuing and being able to access enough capital from your property to fund your retirement. It sounds pretty easy especially in the current environment, but what will it be like over the next 30 to 40 years?
Alternatively, if you want financial freedom in retirement, you will have to save more than just the minimum. For our KiwiSaver person from age 28 to 65, if they up their personal KiwiSaver contributions to 10% it would give them a balance of around $530,000. This would provide a large number of people with a reasonable lifestyle, assuming of course you were topping up what the government gave you.
Unfortunately not many people will have the discipline needed to save this level of their income, or desire to forgo traveling, socialising or having the latest electronic gadget.
I wouldn't want to be a 20 or 30 something today facing these decisions.