Craig Simpson sees the US election result as being broadly positive for more aggressive KiwiSaver investor balances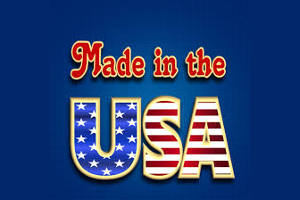 By Craig Simpson
One of the great unknowns of Donald Trump being the next POTUS (President of the United States) is what this mean for KiwiSaver balances. Rather than speculate right away, let's deal with what we do know so we can draw some rational conclusions.
Firstly, there are similarities with the US election outcome and Brexit as illustrated in this piece from Professor Aswath Damodaran of the Stern School of Business at NYU.
Markets were stunned with both outcomes and traders offloaded anything they could get their hands on. Fear of the unknown was front of mind and cash became king.
Just like with the Brexit vote, equity markets went into free-fall almost as if the world was approaching armageddon, only to rebound strongly and close higher within a few days.
Analysis by Vanguard, which offers funds that many KiwiSaver funds invest into, suggests that when there is a change of party in the presidency volatility in the market is between 30% and 40% higher than normal. Volatility is not one dimensional so this means the market is moving both up and down.
One example of the volatility in the market is represented by the S&P 500 Volatility Index which is also referred to as a 'fear index' (VIX).  The VIX spiked in the period leading into the election as seen in our chart here and then proceeded to unwind as markets "normalised". Between October 24 and November 4, the VIX was up 70%. There have been many blips up in the VIX over the past ten years, and each time there has been a reversion back towards the long run average.
Some of our observations are summarised below:
Returns from KiwiSaver funds for the three months ending October 31 are overwhelmingly negative. The markets had already been sold down ahead of the US election despite it looking odds on that Hillary Clinton would comfortably win so we are not surprised these have been crystallised into current returns.
NZ shares have been trending lower since early September but are still well ahead for the year. We are drawn to conclude there is an element of profit taking, possibly some de-risking through the reallocation of funds into larger and more liquid markets and investors are seeking stocks offering better value for money and growth opportunities.
US equity indices are pushing higher with fresh highs recorded for the DOW
Bond yields have spiked and this is a continuation of the pre-US election sell-off. Interest rate rises have been sharp and probably more severe than some may have expected. The NZ yield curve has steepened and reflects there is greater risk in some of the longer-dated maturities
The NZ dollar has fallen by approximately US3 cents post the election. Unhedged funds or assets will be receiving a pickup in returns but this is unwinding some of the losses incurred when the Kiwi was rising strongly.
Trump's policies seen as being positive for certain segments of the US economy - pharmaceuticals/healthcare, manufacturing, infrastructure, defence and security.
Trump's vision will mean greater government spending, larger fiscal deficits, higher inflation and rising interest rates. There are fears of trade wars and protectionism as a result of Trump's actions.
China, among others, will find they are hit with tariffs on goods exported to the US. A slow-down in the Chinese economy is likely to be bad news for other parts of Asia too.
Tech stocks are likely to be one of the losers under a Trump regime with the spotlight falling on trade and immigration policies - these will bite into profits of those companies that have components manufactured outside the US.
Commodity prices have risen post the US election
Markets have a way of adjusting to new environments quickly as we've seen following the Brexit vote.
What does this all mean for KiwiSaver investors?
Our expectation is we will see return contraction from KiwiSaver funds with large exposures to fixed income, property and other interest rate sensitive assets. Managers can mitigate some of the impacts of rising interest rates in a number of ways including shortening the maturity profile of their bonds, using derivatives to hedge or protect their positions and holding more cash.
We noted in our regular KiwiSaver reviews that some managers had already been proactively repositioning (derisking) their portfolios. Managers such as ANZ, Craigs Investment Partners (now Quay Street), Fisher Funds, Generate, Mercer, and Milford are examples of managers that had reasonably high cash positions inside either all or some of their portfolios.
Commentary surrounding the impact on equity markets is plentiful. Our view is, on balance, the current environment is likely to be choppy but trending more towards being equity market positive which is good news for those with higher equity holdings in their KiwiSaver accounts (Balanced, Growth and Aggressive categories). Our positive point of view does to some extent hinge on tax cuts and fiscal stimulus being positive for equity markets. The flipside is returns on equities could be tempered by fears around the burgeoning current account deficit in the US.
Many of the funds within KiwiSaver will be heavily exposed to the US economy and how these funds behave in the future will depend of what moves Trump makes and whether he actually follows through on his campaign promises.
The old passive versus active debate will raise its head too as KiwiSaver managers tout their respective positions. Remember it is time in the market and not timing the market that is important.
Don't be in a rush to switch your portfolios to more conservative or aggressive fund without seeking advice and carefully considering your long term goals and objectives.