Government plans to bring forward infrastructure spend unlikely to see funding allocated to major roading projects unless new project commitments are made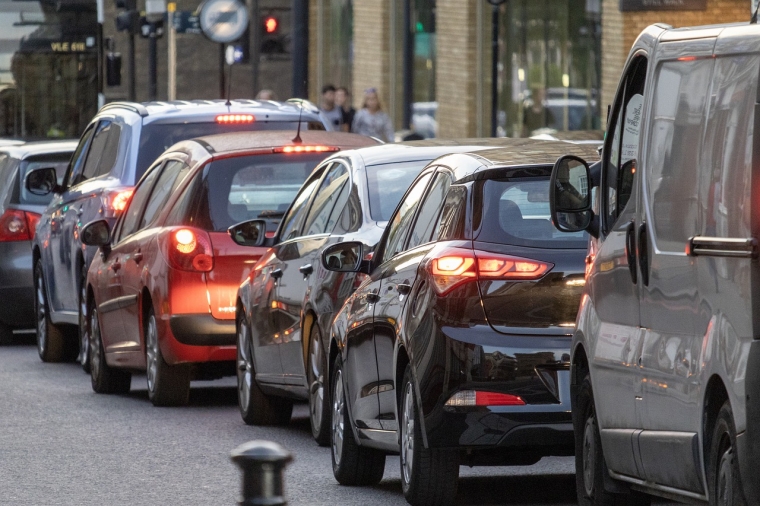 The Government is committing to borrowing more to bring forward existing infrastructure projects.  
However, unless it announces funding for new roading projects, its infrastructure package is unlikely to do much to improve New Zealand's roads.
The only roading projects worth more than $250 million in the Government's Infrastructure Pipeline, which aren't already under construction, are for a new Manawatu Tararua state highway and an improvement to State Highway 1 between Papakura and Bombay.
The former is at the procurement stage and the latter at the initial business case stage.
The Government is still finalising which projects will be brought forward.
The total amount of new funds to made available will be revealed when Finance Minister Grant Robertson releases his Budget Policy Statement with Treasury's Half Year Fiscal and Economic Update (HYEFU) on December 11.
What about roads already consented?
The shift in focus from roads to rail under the Coalition Government stems from its Policy Statement on Land Transport.
Paul Blair, the chief executive of the industry lobby group, Infrastructure NZ, said this has opened a gap in the pipeline, as rail projects take a while to get off the ground.
He's calling for the Government to fill the void with new roading projects.
Given the length of time it takes to get major projects consented, he believed picking projects already consented was the way to go.
These could include Roads of National Significance, Penlink, which connects Whangaparaoa Peninsula with State Highway 1, the Mill Road corridor between Manukau, Papakura and Drury, the Petone to Grenada Link Road, the Katikati Bypass and the Otaki to Levin Expressway.
Blair's comments echo that of the National Party, which has been calling for the Government to allocate money to "market ready" roading projects for some time.
Could the National Land Transport Fund be topped-up?
He believed it would be a good idea for the Government to top up the New Zealand Transport Agency's (NZTA) National Land Transport Fund, which is used to pay for roads and rail.
The fund currently derives revenue from fuel excise duties, road user charges, vehicle and driver registration and licensing, state highway property disposal and leasing, and road tolling.
Had National been elected in 2017, and refused to charge road users more like the Labour-led Government has done, it would most likely have needed to top up the fund to complete the roading projects it's calling for now.
"Our current method of charging for roads, which has been very good for a long time, is actually not going to fit going forward," Blair said.
"Petrol taxes are not going to collect the amount of money we need. Our cars are becoming a lot more efficient. We're also slowly moving towards electric vehicles. We need new ways to price roads.
"We're very big supporters of congestion pricing, which would be that you would charge to use the road, but for a particular period."
Do we have people to build the roads?
Cameron Bagrie, of Bagrie Economics, is also concerned about the "skinny" roading pipeline.
"The real risk we have at the moment is that people in that industry bugger off to Australia, because what we're seeing is that New South Wales and Victoria have got pretty big pipelines in the roading arena," he said.
Bagrie acknowledged that with unemployment being so low, capacity constraints are an issue, but said: "If we continue to track at 2% GDP growth, then capacity's going to open up.
"Fiscal policy should be doing a lot more of the heavy lifting to get the economy back at 2.5% to 3% GDP growth."
Blair said: "We're in a chicken and egg situation at the moment.
"Our capacity is not where it should be, but that's also because we haven't had the certainty we need. I'm really confident that if we introduced more certainty, particularly long-term certainty - multi-year contracts - we'll actually attract more people back to New Zealand to help up build these things.
"We have record migration coming in. We're a really attractive place to be in the rest of the world.
"We've also got some training initiatives and apprenticeships, but in order to take those new staff on, and to invest in new kit, our contractors need to be getting three, five, 10-year contracts out of government."
Bagrie made a similar point around certainty preventing capacity constraints from making it difficult to get projects off the ground.
Capacity is one thing, but is there the capability to get the money out the door?
As for government agencies' capabilities to spend the money allocated to them, Blair didn't pass comment, but referred interest.co.nz to the three-yearly assessment Treasury does of the performance of investment-intensive agencies in managing investments and assets critical to the delivery of government services.
It gave the NZTA a "C" Investor Confidence Rating, following its last assessment between February and July 2018. Its drop from a "B" rating was partly due to the assessment taking place before the Government Policy Statement on Transport was finalised and following NZTA's organisational restructure.
Robertson's infrastructure package is of course expected to include funding for other types of infrastructure as well, like housing, water, health and education.  
Bagrie said he wouldn't be surprised if at the HYEFU the Government's books dipped into deficit. He didn't see this as a bad thing.