How much could you save or be stung buying a newly imported car under the Government's new feebate scheme?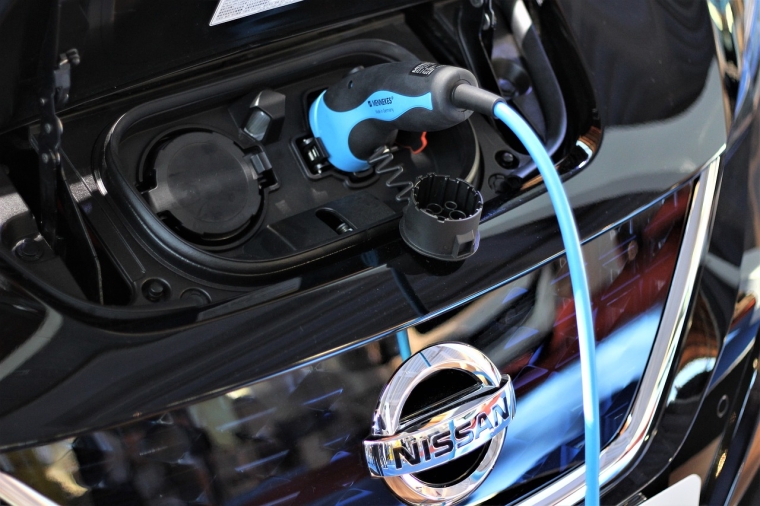 Buyers of low-emitting cars will be able to get a rebate from July 1, 2021, while buyers of high-emitting vehicles will have to pay a fee from January 1, 2022.
The Government's feebate scheme will apply to new and used vehicles that arrive in New Zealand. Fees and rebates won't be applied to sales of already-registered vehicles within the domestic second-hand market.
The maximum fee will be $5175 for a new vehicle and $2875 for a used one.
The maximum rebate will be $8625 for a new vehicle and $3450 for a used one.
Rebates will be available for vehicles worth less than $80,000 that have at least a three-star safety rating.
They'll be issued for electric and plug-in hybrid vehicles first registered from July 1. Vehicles ordered or bought prior to this can still receive a rebate if buyers delay registering the vehicle to July 1.
From January 1, a set of smaller rebates will be available for low-emitting vehicles that can't be plugged in.
The level of fee/rebate will be calculated based on the level of emissions, and will be reviewed every year.
Here are some indicative new vehicle rates appliable from 2022: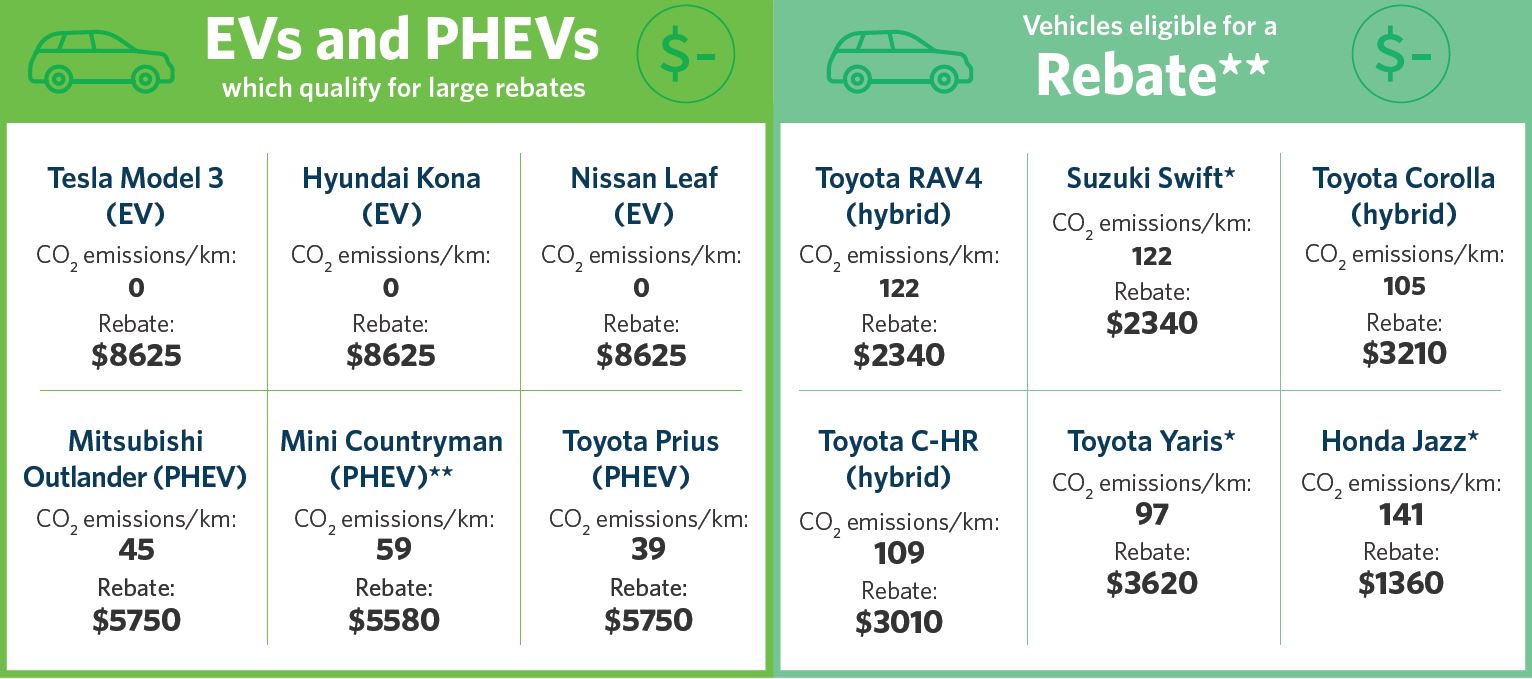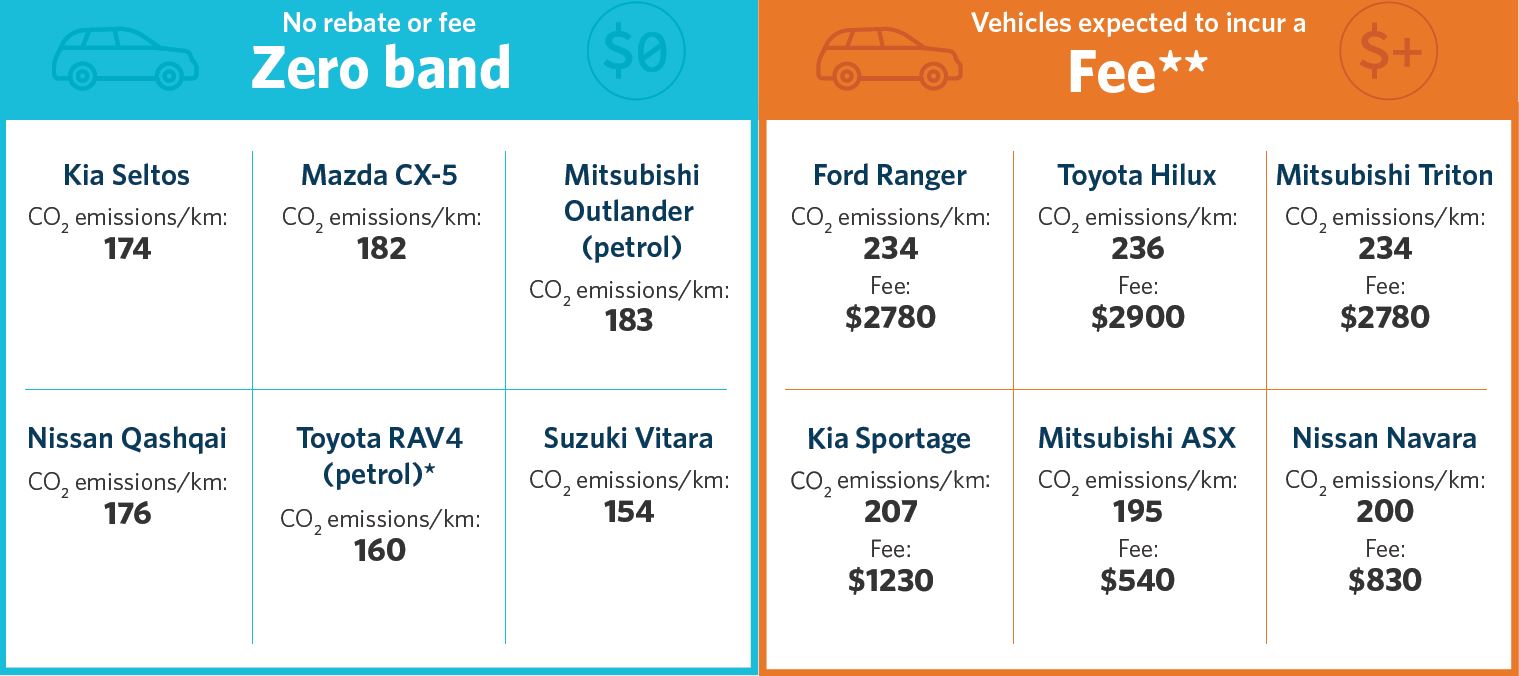 Waka Kotahi New Zealand Transport Agency will administer the feebate scheme, and will issue rebates/collect fees directly from vehicle purchasers, not dealers.
Businesses will include the discount/fee when calculating Fringe Benefit Tax and depreciation for vehicles they buy.
Dealers will from 2022 be required to display CO₂ emissions and fee/rebate information on vehicles for sale and online.
The feebate scheme accompanies a Clean Car Standard, announced in January 2021, which will require vehicle suppliers to import more fuel-efficient vehicles from 2022.
New Zealand First prevented the feebate scheme from getting the go-ahead during the previous term of government.
Climate Change Minister James Shaw acknowledged Julie Anne Genter for laying the foundations for the scheme as Associate Transport Minister in the previous term of government.
"As technology develops and more manufacturers decide to stop making petrol and diesel cars, the cost of low emissions vehicles will come down," Shaw said.
"However at the moment they are still more expensive to buy. Today's announcement helps to address that…
"Reducing the cost of electric, hybrid and low-emission vehicles will also stimulate the second-hand market, so in the years to come even more people can access low carbon transport options."
Transport Minister Michael Wood said: "Our transport emissions are the fastest growing source of greenhouse gas emissions in New Zealand so we need to start taking action now if we are going to meet our 2050 targets.
"New Zealand is actually lagging behind on the uptake of EVs, so we are playing catch up internationally. Our monthly registrations of EVs are around half the global average and sales are well below the 50% of monthly sales seen in some European countries…
"Importantly the policy only applies to new and used cars arriving in New Zealand, so the existing second-hand market of cars that lower income families tend to purchase from will not be affected."
Wood also made the point electric vehicle chargers are now available every 75km on average along most state highways across the country.