Opinion: Gareth Morgan on why a capital tax is the key to meaningful reform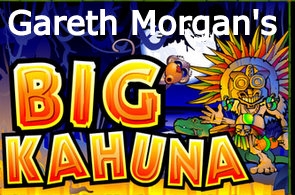 By Gareth Morgan*
The selective income tax system that New Zealand operates results in a number of inequitable and economically inefficient outcomes. People shelter income in non taxable forms, the common one being in assets which deliver a substantial portion of their return in capital gain or imputed rent.
Capital that is accumulated simply for tax sheltering doesn't make much contribution to economic growth. The distribution of capital is skewed towards those assets attractive for their low-taxation, rather than their economic return. This sees capital productivity lower than it would be otherwise, with the accompanying deleterious effects on employment and incomes.
There is also little alignment of tax rates so taxpayers can benefit from choosing to direct taxable income through one legal entity rather another. Such "tax planning" is wasteful.
Finally we operate a complex set of welfare benefits across a suite of eligibility criteria -- illness, pensions, unemployment, and compensation for families that, via high effective marginal tax rates, present substantial disincentives for people to move off benefits. It is not far-fetched to claim the tax system is "broke" in the sense of being devoid of consistency, neutrality and equity. The challenge facing tax system designers is how can the system be reengineered to address these issues.
The key to any meaningful solution is to extend the tax base and facilitate lower rates as well as changes that eliminate these problems. But most importantly tax and benefit reform must not aggravate the issue of equity between rich and poor.
Comprehensive Tax Reform
A core issue is how to tax the effective income from capital rather than being selective, and creating boundary problems between cash income from capital which is taxable, and other forms of return"" imputed rent and capital gain "" which are not. The concomitant efforts by taxpayers to move taxable cash income into non-taxable forms are a dead loss, and the resultant impacts of inefficiency of capital are a drag on economic performance.
Taxing the capital stock (land, plant and equipment, buildings) is equivalent to deeming that all capital furnishes a rate of return. This Comprehensive Capital Tax (CCT) would not be instead of taxing profits but in addition to.
Such an expansion of the tax base would enable a major revision of the income tax schedule, namely to facilitate an alignment of tax rates to say 25% flat (the single personal rate, the company rate, the trust rate) and the achievement of meaningful welfare benefit reform in the form of the Guaranteed Minimum Income (GMI) wherein every adult receives $10,000 pa whether or not they earn any income.
The GMI implies that every earned dollar is taxed at 25% and that nobody would effectively pay tax until they earned their first dollar over $40,000. This is integration of the tax and benefit system, so you would get rid of most if not all benefits and eliminate high effective marginal tax rates that people currently incur as their benefits abate in line with the income they earn (known as poverty traps).
Assuming 3 million taxpayers, the net annual cost of this initiative would be $30bn less the cost of welfare benefits, $16bn, so $14bn. In addition the flattening of the income tax schedule to 25% (and aligning with company and trust tax rates) would cost another $3bn say so all up we need to extend the tax base by $19bn to fund this. In order to put the size of this reform in perspective, the personal income tax collect currently is $27bn.
To invoke an effective reform of the taxation and welfare system (which I hear every informed commentator saying "is broke") we need to find a tax source of this magnitude. Our capital stock is about $1,500bn, including all land, buildings, plant and equipment. A 1.25% tax on capital would provide about $19bn, sufficient to effect the reform. This tax would be in addition to income tax on profits (albeit at the lower rate of 25%).
I have made no allowance whatsoever for efficiency gains from owners now incentivised to make their capital work, from the reduction of the size of the government benefit machinery, from the reduction of effort to circumvent tax rules, or from the lower tax rates rewarding effort. In the event that the CCT didn't raise sufficient revenue there is always GST to bridge the gap. By facing an annual charge on capital, an owner is more likely to use that capital to generate income, as there is an increased cost in leaving it idle.
This would see more capital brought into the production process. An offset would be that the cost of capital versus labour would rise and so producers would prefer labour over capital. A risk of full employment might ensue!
Which is the greater effect "" greater use of capital because of the higher cost of leaving it idle, or the switch from capital-intensive to labour intensive production?
The first effect is unambiguously positive in terms of lifting economic performance, the second effect could be positive or negative. There is no magic capital/labour ratio, indeed increasingly the value-add in businesses comes from intellectual property so my "guess" would be that efficiency gains (the income effect) would substantially outweigh relative price (substitution) effects. Family Homes & Chattels As with GST there is no case to provide exemptions to the CCT if boundary problems are to be avoided.
However if the world of realpolitik so dictates, then my suggestion on the grounds of both efficiency and being equitable would be that the exemption on the family home must be limited to the value of the average New Zealand home rather than the more populist notion that the family home should be exempt, regardless of its value.
To exempt the family home irrespective of value would lead to "˜mansion tax shelters'. With respect to chattels, again it is simplest to include everything but government may decide to publish a list of consumable personal assets that can be ignored in the case of personal tax payers.
Personally I'd like my six motorcycles to be exempt. Impact on Capital Returns, Pricing One of the trends under our selective tax on capital income has been the emergence of some asset classes that furnish very low cash income or earnings yield, instead providing investors with the bulk of their return through "permanent"capital value increments. Such a distortion makes it very difficult for investors to accurately allocate funds across asset classes because of the "noise" from "permanent" capital gains on some asset classes.
An efficient allocation of capital across asset classes is unlikely "" so income and employment generation are unlikely to be maximised. Farm enterprises would be a case in point. The CCT would remove the distortion that has led to pricing of tax-favoured assets as there would no longer be the incentive to arbitrage the capital/income boundary and in consequence drive the price of some assets to a level unrelated to their income return.
Double taxation
The idea is to both ensure a fair and equitable tax distribution, and to enhance allocative and productive efficiency of capital. It is true that the CCT applied in conjunction with an income tax on profits does, in effect, double-tax cash income from capital. As discussed earlier there are benefits that flow from encouraging idle capital to earn an income. But the extent of the additional tax on capital is significant even though it is mitigated by the reduction in income tax rates on profits (from 30% to 25%) that the package would imply.
A 30% tax on profits of say 10% of capital value, can be alternatively expressed as a 3% tax on capital. So reducing that tax to 25% would be equivalent to imposing a 2.5% tax on capital. In conjunction with a 1.25% CCT that would amount to a 3.75% tax on capital, compared to the current tax of 3%.
Mechanics of Application
There are two considerations relevant to applying the CCT on an accruals basis.
(a) Cash flow "" the tax is accruals based but some taxpayers may consider it suboptimal to pay the charge each year, and prefer instead to pay less often, or even on realisation. Such an option might be considered although on equity grounds the taxpayer would need to pay use-of-money interest. For the classic case of a widow left in a large home, the option would be to delay the tax and have it paid, along with use-of-money, by her estate.
(b) Valuation "" an oft-heard objection to taxing capital values is the compliance costs of annual valuations. This can be avoided if the taxpayer can assess the capital charge based on purchase price or opening value and then either adjust that when realisation occurs, or index the nominal value of the asset according to the movement in the relevant published market benchmark price index. Such a benchmark would provide the time profile of any appreciation so that use-of-money interest could be appropriately calculated for tax payment delaying.
Some forms of capital depreciate of course, so the normal rates of economic depreciation can be used in capital value assessment. Alternatives Instead of a CCT the issue of capital gains could of course be addressed by an accruals-based capital gains tax (CGT).
But this addresses only one of the many issues CCT addresses. It does not facilitate meaningful tax and benefit reform. In the main, the CCT is about a major expansion of the tax base facilitating a fall and alignment of tax rates as well as integration of the personal tax and benefit system.
It is a quantum step in enhancing the neutrality and simplicity of the tax system. A CGT alone addresses only one part of that challenge, namely the diversion of taxable cash income to non-taxable capital return.
An RFRM (Risk Free Return Method).
This is a curious concept insofar as it was proposed as a way of taxing only the risk free component of the return to capital. Its rationale isn't strong. The FDR (Fair Dividend Rate).
This tax which applies currently to non-Australasian shares is about taxing a deemed dividend. In large part it was introduced in recognition that the bulk of return in these shares comes from capital growth and as New Zealand doesn't have a capital gains tax that was a loophole.
So in terms of being comparable with a CCT it is very piecemeal in its approach, and selective in terms of deeming all shares have the same income from capital gain to tax. It's rough.
A land tax.
This proposal is closest to a CCT and in essence isolates land as the only form of capital that has untaxed return. That's fine as far as it goes, but by leaving out buildings or assets whose depreciation is way lower than its replacement value, leaves holes in the tax base.
(This article was first published in December 2009 after Gareth Morgan detailed his 'Big Kahuna' idea at the Tax Working Group conference. He is now writing a book on this idea)Gareth Morgan TWG - Tweaked