90 seconds at 9am: NZ$ firms with A$; Asian central banks intervene to slow US$ fall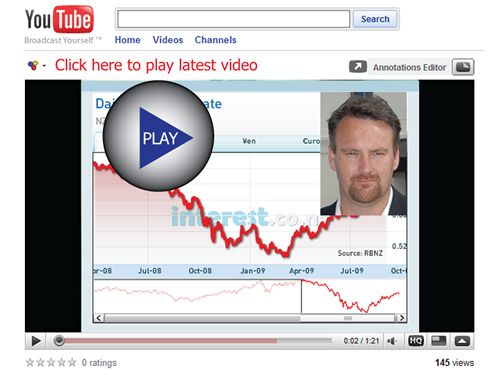 Click here for this morning's video. Bernard Hickey details the key news overnight in 90 seconds at 9am in association with ASB, including news the New Zealand dollar hit 74.5 USc overnight as it rode higher with a strong Australian dollar in the wake of surprisingly strong jobs figures for the lucky country yesterday. Employment rose 41,000 to 10.8 million, while the jobless rate fell to 5.7% from 5.8%., our sister site interestratenews.com.au reported. However, the US dollar remains weak too on fears that too much money printing and a weak US economy is devaluing the US dollar. Asian centrals banks were so worried about the weak US dollar they intervened overnight to buy US dollars and sell their own currencies, given they are dependent on their currencies staying low to help their export sectors. Central banks in Korea, Thailand, Malaysia, Taiwan, Singapore and Hong Kong all intervened to weaken their own currencies, the FT reported.
Traders said the central bank intervention appeared to be aimed at controlling the pace at which the US dollar declines rather than an attempt to stop Asian currencies appreciating. "I don't think this is just notional, but I don't think they are massively intervening either," said Adam Gilmour, a Citigroup managing director who is co-head of the bank's Asia Pacific foreign exchange and derivatives businesses. "I think they are just trying to slow down the movement. I don't get the impression that anybody is trying to draw a line in the sand."