Receivers cut likely Lombard returns, see no payout til 09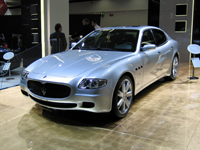 PricewaterhouseCoopers (PwC), the receivers for failed property financier Lombard Finance, has lowered its forecast for returns to investors to 19-40 cents in the dollar from 21-44 cents in the dollar because of a further deterioration of the property market. "With continued deteriorating market conditions and uncertainty in the market place this continues to have an adverse effect on the receivers' ability to recover outstanding loans and realise assets. As a consequence we have now revised our estimate of recoveries to secured debenture investors to a range of 19% to 40% of their original investment," PwC said in a letter to investors dated September 3. PwC also said it was unlikely investors would receive any payouts until next year and that it was investigating concerns raised by investors and others about activities with third parties prior to receivership.
PwC detailed how 56% of the loans were over bare land for coastal subdivisions or future development sites. "Given the slowing property market, we consider that there is significant uncertainty regarding the length of time required to achieve an orderly sell-down of these sites, resulting in increased holding costs and lower realisations," PwC said. "Consequently, we have reduced the range of recovery estimates from these bare land sites and particularly from coastal subdivisions." PwC said NZ$10.7 million had been recovered from properties covered by the loans issued by Lombard, but that Lombard had received just NZ$1.5 million net, with the balance going to prior security holders and to cover costs.