SBS lifts annual profit, eyes merger opportunities for national 'Community Bank'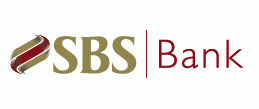 SBS Bank has posted a 25% increase in annual net profit in its first full year of trading as a registered bank and says it wants to merge with other mutually owned organisations to create a national community bank.
SBS, formerly a building society now trading as a bank, said net profit for the 12 months to March 31 rose to to NZ$15 million from NZ$12 million in the previous year. Operating income rose 6% to NZ$78.2 million outstripping a 0.3% increase in expenses to NZ$43 million. Provisions for credit impairment rose, however, to NZ$15.7 million from NZ$12.4 million.
SBS chief executive Ross Smith said given market conditions he expected opportunities to emerge for SBS to merge with "like-minded, mutually owned organisations."
"We will continue to pursue those opportunities in an effort to give further momentum to our objective of creating a national Community Bank."
His comments follow the recent revelation of plans for Pyne Gould Corporation's Marac, the Canterbury Building Society and Southern Cross Building Society to merge and seek a banking licence to create a "Heartland Bank" with national reach.
Smith said the response from customers and the wider market to the bank's New Zealand-owned status and increased credibility as a young, customer-owned bank combined with a long history of providing investors' with security, helped boost deposit funds by NZ$133 million, or 6%, to NZ$2.26 billion.
"Transitioning to the more highly-regulated banking environment has proven to be one of the best decisions in our 140-year history. It is pleasing to see liquidity levels up NZ$27 million, (6%), to NZ$461 million, at a time when cash and capital seems to be the primary focus of our regulators," Smith added.
Loans rose by NZ$56 million to NZ$2.46 billion and total assets increased by NZ$87 million to NZ$2.63 billion.
Establishing Finance Now Ltd, a consumer finance company, and funds management business Funds Administration NZ Ltd, and providing extra impetus to life insurance business Southsure Assurance Ltd, had proven successful with all contributing positively to SBS's operating surplus.