Securities Commission seeking more information on Dorchester's 'misleading' and 'biased' capital reconstruction plan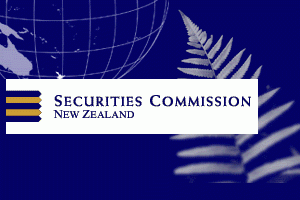 The Securities Commission wants more detail from Dorchester Pacific on its capital reconstruction plan which the regulator has already said is misleading and contains significant bias.
The Securities Commission's initial comments were included in a letter from Dorchester chairman Barry Graham to debenture holders ahead of their June 30 vote at an Auckland meeting on the plan.
Dorchester executive director Paul Byrnes told interest.co.nz the commission was also seeking further information and the company would be sending another letter to debenture holders aimed at satisfying its concerns. He noted the commission's queries emerged late in Dorchester's capital reconstruction plan process, being the day the documents were going to print.
Nonetheless, Byrnes said the unanimous view of Dorchester's directors' was the offer documents and prospectus, as they stand, present a balanced view and there was "absolutely no concern" that there was any irregularity or unlawful presentation of the plan.
"I might have something more to say after this exercise is finished," Byrnes said.
This would include being happy to talk to Simon Botherway, the chairman of the Government's Financial Markets Authority Establishment Board, about "how a process like what we've gone through should not be handled."
 Meanwhile, Securities Commission spokesman Roger Marwick said the regulator had raised concerns about Dorchester's draft documents. Now the documents had been published, it was reviewing them for compliance with the law. Marwick added that the commission's concerns arose as part of its ongoing investigation into all failed finance companies.
Dorchester's capital reconstruction plan asks debenture holders to swap their debt for a combination of cash, debt, property and equity investments. It aims to repay them the NZ$82 million, or half, their principal investment they're yet to get back.
The Securities Commission says Dorchester's estimated return to investors, on page 16 of the offer document attached below, is misleading because it contains no reference to the present value of the securities and the return on interest bearing notes should be shown on a net present value basis. It says the estimated returns don't take into account time use of money -- the time lag before investors' will receive their payments.
It also says Dorchester's comparison between the capital reconstruction plan and receivership contains significant bias. The commission suggests Dorchester's forecasts assume an improvement in the financial markets and market demand for its products and the receivership assessment is based on rapid asset sales at fire sale prices and a deterioration in market conditions before most assets can be sold.
Dorchester says both these assertions are incorrect. The forecasts are based on no material changes to economic conditions but note in a receivership scenario Dorchester could be viewed as a distressed seller, which could result in lower sale prices. As for valuing the securities on a net present value basis, Byrnes said Dorchester instead adopted the method investors were familiar with, the estimated cents in the dollar return.
"But if they (the Securities Commission) don't take that view we will put out a net present value table to show the net present value comparison between possible outcome under the plan and net present value of a receivership scenario," Byrnes added.
Dorchester froze repayments to about 7,800 investors in June 2008. At the time NZ$163.7 million of secured debenture stock and NZ$8 million of subordinated notes were on issue.
Investors approved a deferred repayment plan in December 2008 that anticipated them being repaid in full over three years. But after property losses, write-offs and provisions threatened further repayments, the company came up with its capital reconstruction plan. It's contingent on Dorchester raising a minimum of NZ$8 million via a capital raising, which its two major shareholders - property magnate Hugh Green and the Business Bakery - the investment company of 42 Below founders Grant Baker, Geoff Ross and Stephen Sinclair, each subscribing for up to NZ$4 million worth of shares.
Dorchester's plan sees stockholders swapping their stock for about NZ$20 million worth of interest bearing secured notes issued by Dorchester, about NZ$36.6 million worth of new Dorchester shares, units in a property trust holding hotel assets valued at NZ$33 million and about NZ$56.6 million of options to subscribe for Dorchester  shares at 12.5 cents per share on June, 15 2013.
Noteholders would forgive all remaining debt and get either an immediate cash payment of 15c in the dollar crystallising their return at 25c in the dollar, or 2,300 ordinary Dorchester shares for every NZ$1,000 of outstanding principal, or a combination of both.
Dorchester estimates investors will ultimately get back between 85.4 cents and 90.7c in the dollar but says there's "every possibility" they will ultimately realise 100c in the dollar or more with potential additional value arising from a higher share price as a result of future profits and value for options. It suggests under a receivership they would any get between 66c and 76c.
An independent expert's report from PricewaterhouseCoopers suggests Dorchester's proposal has merit and should be put to investors. It also notes the capital reconstruction plan, representing an exchange of debt for a combination of cash, debt, property and equity, would lead to a fundamental change to the complexity and nature of stockholders investments.
"Provided certain key success factors materialise, including favourable market conditions and the achievement of group operating forecasts, stockholders could potentially recover a significant portion or possibly all or their original investment," PwC partner Colin McCloy says.
Byrnes said Dorchester would have liked to have been able to put up a nice simple plan.
"(But) the key to it is unless there is new shareholder money coming in, we're not going to get there. And if we're going to have new shareholder money coming in, there has to be settlement with those investors so those liabilities are not going to absorb any money that shareholders put up to capitalise the company."
Interest.co.nz's Deep Freeze list of finance company failures shows over NZ$6.6 billion has been frozen in almost 200,000 accounts since the crisis began in 2006.
 * This article was first published in our email for paid subscribers earlier today.See here for more details and to subscribe.