Lack of competition, insurance operations seen as Dorchester Pacific's strength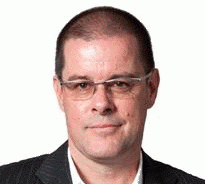 The founders of vodka maker 42 Below see a lack of surviving finance company competitors and Dorchester Pacific's insurance business as two key reasons to be optimistic about the resurrected group's future.
Speaking to Dorchester debenture holders gathered yesterday at a special meeting to vote on the company's capital reconstruction plan, director and soon to be chairman Grant Baker gave an explanation of why he and his business partners Geoff Ross and Stephen Sinclair had become major Dorchester investors.
"Probably the main reason to invest in Dorchester is there's now very little competition in the finance sector," Baker, who once worked for former Hanover Finance owner Eric Watson, said.
Through their investment company the Business Bakery, Baker, Ross and Sinclair bought a 19.47% stake in Dorchester from St Laurence managing director Kevin Podmore's Auguste Finance last August for NZ$400,000, or 5.6 cents a share. Baker said a lot of people thought they were crazy buying into a finance company.
"(But) some 50 finance companies have gone under in the last two or three years and that creates a bigger opportunity for us," Baker suggested.
"There's still all the demands. People still want to borrow money but there's not many people to borrow it from."
Instead of having to compete aggressively for business with competitors', Dorchester should be able to pick and choose who it lends money to, have good credit risk and low late payment and bad debt levels. He also noted the Business Bakery had chosen Dorchester ahead of a range of other investment opportunities.
"We also like the counter cyclical nature of things so we try to invest in things when other people aren't because that's usually when the best deals happen," said Baker.
"We've done that here. A lot of people think we're crazy investing in a finance company, but we think we're doing the right thing."
Baker will take over as Dorchester's chairman from Barry Graham at August's annual meeting. And the capital reconstruction plan will see the Business Bakery, which is underwriting a capital raising of up to NZ$10 million alongside fellow major shareholder Hugh Green, increase its shareholding potentially above 30%. The plan sees Dorchester's total shares on issue rise from 36.6 million as high as 173.2 million.
Dorchester froze NZ$176 million owed to about 7,800 investors' in June 2008 blaming a rapid decline in the property finance market and a continuing fall in reinvestment rates. Investors backed a deferred repayment plan in December 2008 which anticipated them being repaid in full over three years. By late last year it had returned debenture holders half their money.
Then after what Dorchester executive director Paul Byrnes describes as a "landslide of crumbling property prices" threatened further returns,  the company came back with its capital reconstruction plan offering investors the chance to swap their debt for a combination of cash, debt, property and equity to try and get the rest of their money back.
Now that investors' have rubber stamped the capital reconstruction plan, Dorchester plans to continue with and grow its consumer and motor vehicle lending business Dorchester Finance alongside its Dorchester Life insurance and savings business. Baker said having the insurance arm differentiated Dorchester from other finance companies and for the March year it produced a 50% rise in profit before tax to NZ$1.8 million despite the Dorchester Group's problems.
In the vehicle lending market several companies such as Western Bay Finance, Provincial Finance, Boston Finance and National Finance 2000 are no longer around, Marac is buying GMAC New Zealand's car finance book and GE Money has pulled back from car lending. See all bank and finance company car loan rates here.
Meanwhile, Baker noted the Business Bakery typically looked to invest in small, high growth businesses that with some management help and capital, could grow into much bigger businesses. "Our intention is not to put money into Dorchester and wait and see what happens," Baker said.
"We intend to make things happen in there and that's why we've taken a role on the board and I've been keen to become chairman."
Ross, Sinclair and himself had done "very well" out of 42 Below, the loss making vodka maker they were major shareholders in and sold to Bacardi for NZ$138 million in 2006. The 77 cents per share deal was 35% above 42 Below's 57c share price prior to the offer being made. Fellow shareholders had also done well, Baker added, getting a compounding rate of return of about 20% a year in the time 42 Below was listed.
"We do believe in a win-win situation," Baker said.
"We don't want ourselves to win at the expense of other people. We want everyone to win. And that enables us to do the next deal because in business you're only as good as your reputation is."
He has previously worked as CEO of Watson's Blue Star Office Automation and Ubix Business Machines and been executive chairman of Netco, Empower and 42 Below.
Interest.co.nz's Deep Freeze list of finance company failures shows over NZ$6.6 billion has been frozen in almost 200,000 accounts since the crisis began in 2006.
* This article was first published in our email for paid subscribers earlier today. See here for more details and to subscribe.