Allied Nationwide pulls prospectus after trustee rules it has breached trust deed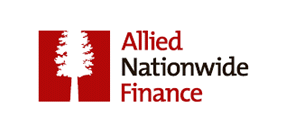 Allied Farmers' finance company, Allied Nationwide Finance, has suspended its prospectus for raising funds from debenture investors after Guardian Trust ruled it had breached one of its trust deed ratios.
This will complicate Allied's task of renewing debenture investments before the expiry of its government deposit guarantee on October 12. It may also complicate its attempts to raise NZ$19 million in fresh equity from existing shareholders so it can repay the NZ$19 million it owes to its bank Westpac. See more detail on that task here.
Allied Farmers shares fell 15.6% on Monday morning to 3.8 cents. The company said on Friday it would provide an update on the situation today.
Allied Nationwide said it disagreed with Guardian Trust's ruling and expected its accounts for the year to June 30 would prove it right. But it said this audit would not be completed until the end of August.
"The company has however presented financial information to the Trustee as at 30 June 2010 which shows that the relevant Trust Deed ratio of total liabilities to total tangible assets was and is complied with," Allied said in a statement to the NZX.
"The company expects this position will be confirmed once the audit is completed. The Trustee has provided the company 14 days to remedy this position and the Company will take the necessary steps to resolve this issue expeditiously," it said.
Allied Nationwide said it continued to meet all its financial obligations, including the repayment of maturing debentures.
"Pending resolution, the company has decided that it is appropriate to immediately suspend its prospectus," it said.