HBS chairman says SBS Bank deal would provide needed scale and strength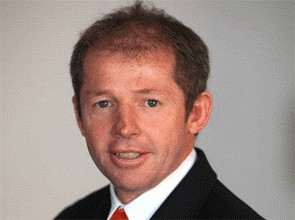 The Hastings Building Society (HBS) is confident its members will support an effective takeover by SBS Bank at a special meeting tomorrow in a move the chairman says should secure the ability for future generations to enjoy a local community and people focused financial institution.
HBS chairman Frank Spencer told interest.co.nz although the necessary 75% support from about 3,900 members was a big hurdle, he was confident of success at Tuesday afternoon's meeting.
"We're pretty sure that we're going to get there," Spencer said.
"It won't be unanimous but I think we'll have pretty strong support."
With total assets of about NZ$185 million, HBS has assets equivalent to about 10% of SBS Bank's NZ$2.6 billion and would merge its assets into SBS Bank. Pending Reserve Bank approval, an HBS representative would be appointed to SBS's board but would face re-election at next year's annual meeting. HBS members will become SBS members.
SBS Bank, which gained a banking licence in October 2008 with the intention of becoming a national banking player, sees the HBS deal as its first step towards creating a national community bank targeting the space that used to be occupied by regional trust banks.
Pressure from 'deposit war'
Spencer said with new Reserve Bank rules for non-bank deposit takers due for introduction in December and the targeting of retail deposit money by the major banks to meet recently introduced Reserve Bank funding requirements, costs were rising and times getting tougher for small financial institutions.
"The reality is in the non-bank deposit sector the regulatory requirement is just an increasing cost on a small organisation," said Spencer.
"Secondly, the (Reserve Bank enforced) changes in capital adequacy ratios and domestic deposit requirements are such that the deposit war will undoubtedly affect us in the next 18 months or so because we just don't have the ability that the big boys have to play in that area."
The merger agreement sets out that all staff and management in HBS's Hastings and Napier offices will be retained with the HBS brand also remaining. There's also a guarantee for community contributions to rise from about NZ$60,000 last year to at least NZ$100,000 per annum over the next five years.
And to help secure support for the deal HBS is offering deposit holders at the date of merger implementation, which is targeted for October 1, the carrot of an extra 0.5% in interest if they reinvest for at least another six months. Depositors who extend their terms, from say three months to six months, will also be offered the extra 0.5%, Spencer said. See document sent to HBS members by their board here.
Greater scale and strength
He said the main reason for the deal was to provide greater strength to HBS. It currently has a BB, speculative, or "junk", credit rating. SBS has an investment grade BBB rating.
"That's the big bonus for us if we can say to our depositors 'well, you're now investment grade and you're part of a registered bank'," said Spencer.
"Then a lot of those current concerns are well and truly met."
He hoped the deal would also secure, for future generations, the ability to enjoy a local community and people focused financial institution.
Although the ultimate plan was for the enlarged SBS Bank to find additional merger partners, as far as Spencer was aware there was nothing currently on the table. Any further partners were likely to be fellow building societies.
"The fundamental thing is mutual ownership is our key plank and will be guarded jealously so I think that really limits the field," Spencer said.