Mortgagee sales forcing middle classes to use loan sharks as moves to toughen rules for 'fringe lenders' stall
By Nick Jones
Middle class New Zealanders are taking loans at interest rates usually reserved for the country's poorest communities, according to a budget advisor.
Mangere Budgeting Services Chief Executive Darryl Evans said the large number of people losing their homes in mortgagee sales in the recession had opened up new waters for loan sharks.
"If you've lost your home then you've also got bad credit. Nobody's going to give you anything. If you can't get money from family and friends, you're going to turn to the loan sharks. And they definitely prey on that," he said.
Evans said the 22-year-old budgeting service had dealt with a total of five mortgagee sales when the recession hit. In the past year, they helped 112 families who lost their home to mortgagee sales.
"Families are coming from Torbay and Remuera. We currently have 33 families from Hamilton. They don't want to be seen going into a budgeting service in their own community," he said.
In July, the Government voted down Labour MP Carol Beaumont's Credit Reforms (Responsible Lending) Bill which would have regulated loan sharks and capped the interest rates they charge.
Then-Consumer Affairs Minister Heather Roy said the bill was flawed and unnecessary, as the fringe lending problem would be addressed by a review of the Credit Contract and Consumer Finance Act (CCCFA).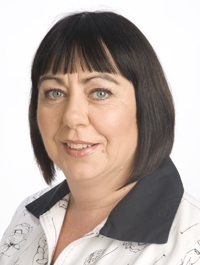 Beaumont told interest.co.nz that initial indications were policy outcomes from the CCCFA review were due in July this year, but that has now been delayed until July 2011.
"I find that astounding in the current circumstances. Especially because they vote against my bill, which there was a lot of support for, and the one piece of work they were doing that was in the same ballpark, they delay," she said.
New Consumer Affairs Minister John Boscawen confirmed the delay in the review, arguing a Consumer Law Reform process had higher priority and would also target 'fringe lenders'.
"The review of the CCCFA is progressing, but on a slightly slower timeframe because of other priorities, such as the Consumer Law Reform," he said via an emailed statement.
He said the Ministry of Consumer Affairs was also considering ways used overseas to deal with fringe lending, including the Australian 'responsible lending initiative' and its review of interest rate caps.
Beaumont hosted a meeting of organisations including the Salvation Army and Consumer NZ in Wellington this week to discuss how to continue the campaign against loan sharks.
Evans said Government inaction on the issue had long been a problem.
"It's the same old rhetoric – 'We're looking at it'. Well, while you're looking at it and not doing it, people are suffering," he said.
'Spotting the fin'
Loan shark behaviour traversed a spectrum of severity from nationally advertised companies with shareholders on one end, to "pretty shady" criminals on the other, Beaumont said. "My personal definition is either lending at really high interest rates or lending irresponsibly, or a combination of the two."
Instant Finance Chief Executive Richard de Lautour has denied his company is a loan shark – his full interview with Bernard Hickey is available here.
Beaumont said it was difficult to establish just how widespread fringe lending was, but pointed to a 2006 report by Research NZ that identified 185 fringe lending companies in NZ. "That was in really good economic times. And things are a lot worse now.
Unemployment is higher and credit is harder to get," she said.
An increasing problem
Otahuhu Home Budgeting Service Budget Advisor Lesley Matia has worked in the South Auckland community for more than ten years, and said the number of fringe lenders had steadily increased.
Cash loans were now offered by corner dairies and shops that previously sold only hire purchase goods, she said.
In Mangere fringe lenders once operated from the back of garages, but now door knocked in Housing NZ estates and pensioner complexes, Evans said.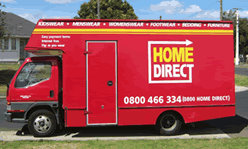 Truck shops roamed the suburb's streets, selling everything from basic food items to flat screen televisions at inflated prices and on high interest hire purchase agreements, he said.
Fringe lenders had increased interest rates since the recession because people are in "such desperation that they can almost charge anything", Evans said.
NZ Federation of Budgeting Services Chief Executive Raewyn Fox said she noticed a particular increase in the use of pay day loans. Pay day loans are small amounts at high weekly interest rates, taken by people to tide them over until their next pay cheque.
"I remember six or seven years ago staying in America, and seeing pay day lenders on every corner. At the time I thought, 'What are they?' Well, I now know," Fox said.
Why use a fringe lender?
Beaumont identified three aspects that form the context in which people choose to use fringe lenders; poor financial literacy, poor credit rating, and a low income that can not cover emergency expenses like car repairs or funerals.
"That's a pretty potent mix. And sometimes the person knows to an extent that it's not a good deal, but that's what they've got. That's the only option they perceive they've got," she said.
Budget Advisor at Mt Roskill's O Le Lafitaga Samoan Trust, Felicity Tumua, said most clients used fringe lenders out of desperation, because they had emergency expenses and a tainted credit history.
Last year, O Le Lafitaga's 32 budget advisory clients amassed NZ$2.2 million dollars of debt, all with fringe lenders.
Remittances and tithing
Tumua said some clients sacrificed paying rent or electricity bills to support their extended family, who often live overseas.
Evans said he struggled to convince clients not to give beyond their means, but for many Pacific Islanders there was a "huge expectation from the elders that you constantly give".
An even bigger demand on income in Pacific Island communities in South Auckland was church tithes, he said.
In some churches a list of tithes was read out every Sunday, a practice Evans said was "abhorrent".
"The church leaders need talking to and I've tried it. They tell me what I want to hear to my face, but the fact is the pressure hasn't gone away."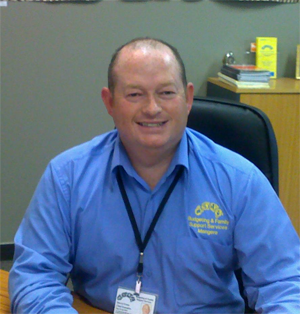 Roughly 80% of Evans's clients have English as a second language, but he said the biggest problem was a lack of financial literacy.
All budget advisers spoken to by interest.co.nz said most of their clients did not understand their loan contracts, and called for more education programmes to be taught.
"Most of the community has never done a budget plan for themselves, and it's because we're not learning these things in school," Evans said.
In Otahuhu, Matia said one client borrowed NZ$1000 in January when her husband died. She cannot understand why she owed the same amount today, despite steady repayments.
"A lot of people don't understand interest. I have to actually draw a picture for them to explain it, to break it down," Matia said.
Evans said contracts should be written in plain, simple English, with detail such as the eventual cost of the loan written in large font on the front page. Lenders should be required to discuss upfront what would happen if a client defaults, as this was where people often got into trouble, Evans said.
Multiple infringement notices were sent out by lenders, who charged NZ$25 – 75 per notice to the client's overall debt without telling them at the time, he said.
When a tow fee, daily car garaging charge and advertising costs for the car's resale were added to the debt, it became unmanageable, Evans said.
"I've seen people that may have owed NZ$150 and by the time they've gone through the whole process of repossession they've ended up with about NZ$3000 of debt," he said.
A legitimate service?
The Ministry of Consumer Affairs argued against restrictions of interest rate charges, and said fringe lenders provided credit to people who would otherwise be without it, and regulation would encourage lenders to move underground. Beaumont said the aim of her bill was not to shut down all fringe lenders, but to rid the market of the more extreme lending practices.
"I think there is a role for some people in this end of the market. But it's down the lower end – in comparative terms – of interest rates on the spectrum of lenders," she said.
"And with good practice in terms of ensuring there are actually some checks made on people's ability to pay." Beaumont said while fringe lenders lent money to people at higher risk, high interest rates and fees ensured they made a healthy profit, even if some loans were written off through no asset procedures or otherwise.
Evans said the level of exploitation was unacceptable.
"What we're seeing in this community is interest charges anywhere between 30% to one client I'm working with now being charged a compounded rate of 712%. It's just obscene."
Would an interest rate cap work?
Opponents of Beaumont's bill pointed to a 2009 Ministry of Consumer Affairs report that warned introducing an interest rate cap could create a target for lenders, ultimately increasing the cost of credit. But Beaumont said even if that scenario eventuated, a cap at 35% was preferable to the 200% interest rate effectively charged by some fringe lenders.
"It's not like this is some completely new, wild idea that has come from Mars. The reality is a lot of countries have interest rate caps in place," she said.
"And if we could have taken the bill to the Select Committee then we could have looked at what happened in Europe, in Canada, in Japan, in all these places."
Other credit options
Beaumont said community organisations provided emergency loans on good terms to people who could not access mainstream credit overseas, and such schemes could be established in NZ. Evans said groups like not-for-profit Aotearoa Credit Union provided an excellent service, but he thinks low interest loans should be made available through Kiwibank.
"Of course it's got to be reasonable. If you owe millions you won't get any money. But if they could charge a couple of percentage points more, then it would be win-win," he said.
The Office of the Privacy Commissioner is reviewing whether lenders should be given more access to information about a potential customer.
Currently only "negative" information such as payment defaults was available.
The commissioner is considering a move to "positive" credit reporting that would reveal details such as what types of credit a customer had, with whom, and whether the account was active. NZ Federation of Budgeting Services supported giving more information to lenders because it would encourage responsible lending and enable people to rehabilitate their credit status, Fox said.
In Mt Roskill, Tumua said some clients were forced to use fringe lenders because a single missed payment years earlier had ruined their credit history.
'Budgeting is not sexy'
Despite the obvious benefits budgeting services provided to the community, especially during times of hardship, Evans said securing funding was a constant battle.
His centre supported 1500 to 1800 families every year, but is funded by the government to advise only 306 families.
The centre received more referrals from banks than anywhere else, but after approaching six of them for funding he came away empty handed, Evans said.
"Budgeting is not sexy and it's incredibly hard to find funds from other sources. Organisations like Barnardos and the SPCA are great, but they've got cute kids and fluffy animals. We don't have that, and there's no empathy for poor families anyway."