We won't need a Crown guarantee if we get a banking licence, say the Heartland Bank merger partners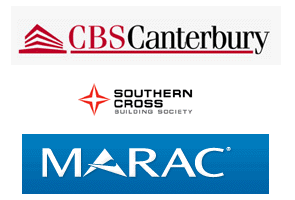 The proposed "Heartland Bank" will seek entry into the extended Crown retail deposit guarantee scheme but expects that, should it succeed in gaining a banking licence, it'll no longer need the guarantee.
Craig Stephen, Pyne Gould Corporation (PGC) chief investment officer, told interest.co.nz that should the merger go through the new entity will apply to Treasury to be covered by the extended guarantee. The application wasn't expected to be problematic, Stephen added, given the three partners - PGC subsidiary Marac Finance, the Canterbury Building Society (CBS) and the Southern Cross Building Society (SCBS), have already been accepted into the extended guarantee scheme.
Should the new entity - initially to be known as Building Society Holdings Ltd - be granted an extended guarantee, Treasury would withdraw the individual guarantees from the three merger partners . Marac, CBS and SCBS are three of just seven companies covered by the extended Crown retail deposit guarantee scheme, which launched yesterday and runs until December 31 next year. See the full 1-5 year term deposit list here to see who has the extended guarantee (blue EGDS tick).
Stephen said, however, that the partners concurred with Reserve Bank governor Alan Bollard's view that banks don't need to partake in the extended guarantee scheme. Bollard has also declared the initial Crown retail deposit guarantee scheme, whose two year existence came to an end yesterday, a successful temporary measure and said it's now time to put banks and non-bank deposit takers such as building societies, credit unions and deposit-taking finance companies, on a "normal footing."
Stephen, who has been named Treasurer of the proposed Building Society Holdings, said: "It is our expectation that on gaining a banking licence the need for the guarantee will cease for us."
"That said, we will not have a banking licence on Day 1 - and while this is outstanding, it is our objective that our customers / depositors / investors' experiences and products and services they receive remain no different to what they currently enjoy."
Therefore it was "imperative" that there would be continuity for Marac, CBS and SCBS investors' and that the benefits and protections they are currently afforded continue for the immediate future.
Seven different stakeholder groups from across the four entities will vote on the merger plans at meetings next month, including debentureholders, Marac bondholders, CBS and SCBS depositors, PGC shareholders and CBS and SCBS members.
Assuming support from the seven groups is secured, the merger partners then hope to have  Building Society Holdings in place by January 1 next year and listed on the stock exchange during February. From there they hope to secure an investment grade credit rating from Standard & Poor's and aim to apply for a banking licence from the Reserve Bank in July.
PGC will own 71% of the merged entity, CBS 14.5% and SCBS 14.5%. The merger plans envisage a Christchurch headquartered "Heartland Bank" that would aim to double its NZ$2.3 billion asset base within five years through growing family, small business and agricultural lending.
* This article was first published in our email for paid subscribers earlier today. See here for more details and to subscribe.