'Hubbard didn't invest money as he was instructed to' - South Canterbury Finance receiver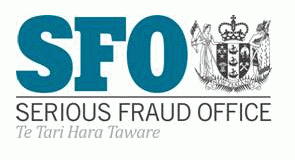 By Gareth Vaughan
Information passed to the Serious Fraud Office (SFO) from South Canterbury Finance's receiver McGrathNicol included detail of money provided to the company's owner Allan Hubbard alongside specific investment instructions that weren't followed.
McGrathNicol managing partner Kerryn Downey told interest.co.nz that the receivers, appointed on August 31, had supplied some information to the SFO over the past few weeks. Downey said he was not "in the least surprised" that the SFO was now investigating some South Canterbury Finance related party loans.
Asked what information had been shared with the SFO Downey said: "It relates to some monies that were directed to Hubbard for investment with specific instructions as to where the monies were to be invested and they were not invested that way."
He declined to comment further citing the impending investigation. However, Downey said he had held one discussion with SFO staff recently and expected to meet with them again shortly.
Hubbard, his wife Jean and various business entities including Aorangi Securities, several charitable trusts but excluding South Canterbury Finance, were placed in statutory management by the Government on June 20.
The statutory manager, accounting firm Grant Thornton, said in its third report it expected to recoup just NZ$1 million from NZ$19.57 million worth of related party loans by Hubbard Management Funds, an entity that Grant Thornton revealed in its first report, noting it had frozen NZ$70 million of investors' money in a vehicle it wasn't aware of previously where the accounts were hand written and where further money had been lost..
SFO chief executive Adam Feeley says five South Canterbury Finance related party transactions dating from 2005 to 2009 are under investigation for potential false statements or other fraudulent conduct. The SFO is also investigating Aorangi.
Meanwhile, a letter released by the Treasury last Friday, addressed to Secretary to the Treasury John Whitehead from the Reserve Bank and dated February 26 this year, notes South Canterbury Finance's exposure to related parties was the equivalent of 250% of the firm's equity. It also puts the finance company's tier one capital at just 1.6%. The Reserve Bank notes the proposed minimum level of tier one capital in non-bank deposit taker regulations due for introduction from December 1 of 8% and maximum exposure to related party transactions of just 15%.
Downey and his colleague William Black were appointed receivers on August 31 when South Canterbury Finance was placed in receivership by trustee Trustees Executors triggering a NZ$1.6 billion payout to investors under the Crown retail deposit guarantee scheme.
Asked how long he thought the receivership might take, Downey suggested a couple of years was a realistic timeframe. With about 30 years experience in corporate recovery and advisory, Downey said in terms of complexity the South Canterbury Finance receivership was "up there."
"This is a complex receivership," Downey said. "It has some unique features such as the significance of government as being effectively the party with the major stakeholder interest."
He said he had incorporated some aspects of the liquidation of Canada's Confederation Life Insurance Company which had assets of NZ$16 billion, that he worked on in the 1990s.
"We act a little bit like a board of directors and that's quite an unusual model for a receivership in New Zealand," said Downey. "But that way we get the senior management and staff remaining incentivized and empowered to do the work that they do and it protects and preserves all their knowledge."
* This article was first published in our email for paid subscribers earlier today.See here for more details and to subscribe.