Proposed 'Heartland Bank' or 'Building Society Holdings Ltd' could be a reality by the end of the week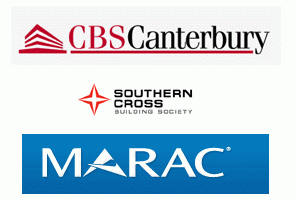 The creation of a "Heartland Bank" is a step closer after Southern Cross Building Society's depositors voted in favour of the deal at a reconvened meeting.
Today's successful vote comes after the building society failed to get a quorum for an earlier depositors' meeting on November 22 meaning it had to hold the meeting again.
The merger plans call for Pyne Gould Corporation's Marac Finance to merge with Southern Cross Building Society and CBS Canterbury to create greater scale and tap a bigger retail deposit funding base, seek an investment grade credit rating from Standard & Poor's and bank licence from the Reserve Bank. The plans envisage a NZX-listed "Heartland Bank" that would aim to double its NZ$2.2 billion asset base within five years through growing lending to families, small business and the rural sector.
The merger partners are seeking backing from seven groups - covering shareholders, members, debentureholders, bondholders and depositors from the three, plus PGC shareholders with support now needed from just Marac depositors, who are set to vote tomorrow, and CBS depositors, who are due to vote on Friday.
The merger partners target is for the new entity to apply for a banking licence next July. The combined entity is provisionally known as Building Society Holdings Ltd.
The planned merger date is January 7 with an NZX listing likely to be sought in February.
Southern Cross Building Society (SCBS) today advised that its depositors have voted in support of the proposed merger with Canterbury Building Society (CBS Canterbury) and MARAC Finance Limited (MARAC), the financial services subsidiary of Pyne Gould Corporation Limited.

The resolution required approval by at least 75% of the SCBS deposits voting in favour. 82.60% of the votes cast at the adjourned meeting of depositors were in favour of the resolution. Depositors voting at the adjourned meeting or by proxy held 21.98% of SCBS's total deposits.

The chairman of SCBS, Geoff Ricketts, said: "It is very gratifying that our depositors have voted in favour of what is the most important resolution in our society's history – the creation of a New Zealand owned listed banking and financial services group through the merger between ourselves and CBS Canterbury and MARAC.

Our depositor support follows the overwhelming support from our shareholders who voted on the merger proposal.

While depositors holding only 21.98% of our total deposits voted at today's meeting, feedback from our branch network to date indicates that many of our depositors support the merger but for one reason or another have not voted.

We are now only two votes away from getting the required shareholder and depositor support from the merger parties with MARAC depositors set to vote tomorrow and CBS Canterbury depositors on Friday."