Financial Markets Authority should have power to take civil action on behalf of smaller investors, NZSA says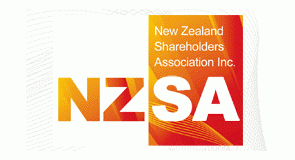 The New Zealand Shareholders Association has appeared before Parliament's Commerce Select Committee, encouraging it to allow the new Financial Markets Authority to take civil action against a financial markets participant on behalf of investors and/or shareholders.
The NZSA said it was essential to instill confidence in the retail or 'small' investor that they were adequately protected by the new 'super regulator', which will consolidate regulatory functions of the Securities Commission, the Government Actuary , the Companies Office, and some from sharemarket operator NZX.
See more in Gareth Vaughn's October 27 story here.
The FMA should be empowered, with funds, to begin proceedings in an efficient and timely manner under, new NZSA chairman John Hawkins told the Select Committee, supporting clause 34 of the Bill. Any 'profits' made from civil actions would be put back into a fund for the FMA to undertake future actions in other cases.