SFO agrees to delay Aorangi decision until new year as Hubbard's (unpaid) lawyer prepares more information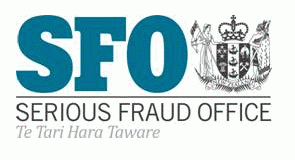 Serious Fraud Office (SFO) chief executive and director Adam Feeley has confirmed the SFO has agreed to delay a decision on its investigation into Allan Hubbard's Aorangi Securities until 2011.
Feeley confirmed the delay, revealed in a brief press statement from Hubbard's lawyer and Russell McVeagh partner Mike Heron this afternoon.
In it Heron said the SFO had concluded its investigation into Aorangi Securities, but a decision hadn't yet been made.
"Mr Hubbard's lawyer has asked for more time to put further relevant information before the SFO," Heron's statement said.
"Some of that information is not able to be provided until after Christmas and accordingly Mr Hubbard has asked the SFO to delay any decision until the New Year, and the Director of the SFO has agreed to this. Mr Hubbard continues to deny any criminal wrongdoing."
Heron added that Hubbard's statutory managers, Grant Thornton, hadn't paid any of his defence costs to date and this was causing difficulties.
"The Statutory Management has restricted Mr Hubbard's access to his own funds since 20 June 2010, with the Statutory Managers providing him with a weekly allowance only."
Meanwhile, Grant Thornton released its own, even shorter statement, responding to Heron.
"The Statutory Managers have been liaising, and continue to liaise, with Mr Hubbard's personal legal advisers. The Statutory Managers put a proposal for immediate legal support to Russell McVeagh during November," Grant Thornton said.

"The Statutory Managers are confident that appropriate arrangements would be made for Mr Hubbard's personal legal representation should he face charges from the Serious Fraud Office."
Hubbard his wife Jean, Aorangi Securities and seven charitable trusts associated with the Hubbards were placed in government enforced statutory management on June 20. The SFO began investigating Aorangi, over potential breaches of the Crimes Act, after receiving information from the Registrar of Companies.
Subsequently the SFO broadened the investigation to include Hubbard Management Funds, after Grant Thornton's second report revealed it had frozen NZ$70 million in Hubbard Management Funds, a vehicle they weren't previously aware of, raised from an unknown number of investors.
There are 407 investors in Aorangi owed about NZ$98 million.
(Update adds comments from Grant Thornton).