Second tier lenders sift through the credit histories of pre-GFC lending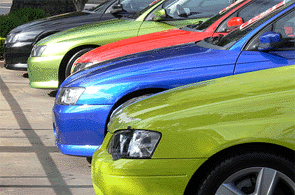 By Stian Overdahl
One area where consumer finance has traditionally played a strong part is for motor vehicle dealers.
And while sales for the industry recovered in 2010 from a disastrous 2009, sales remain down significantly on 2006-8 averages.
Around the country many used dealers are reporting low finance penetration, saying that customers are arriving cashed-up or with finance pre-approved. Also reported are cases of outright aversion by consumers to purchasing on credit, perhaps a sign of de-leveraging taking hold.
The overall demand for vehicle finance has dropped, which has to be matched against the huge number of closures in the finance sector, as well as pressure on credit lines for those companies still operating. 
Purchase expectations among the public have not fallen outright, and finance companies are reporting levels of demand higher than can be serviced, exacerbated by the difficulties in acquiring funding.
The balance of power in the market has shifted back to the finance companies, at least those with strong balance sheets. 
One area of the market that could see further growth is second tier lending, an area of the market complicated by pre-GFC lending, with many would-be borrowers having credit histories tarnished by loans that should never have been approved.
Steve Wilkinson, general manager sales and finance at Geneva Finance says that reduced supply and reduced demand are operating from both ends of the market. 
"A few year ago there were a lot of people borrowing money who really shouldn't have been borrowing money, who were able to get credit simply because a lot of these companies [second and third tier lenders] wanted to grow. That's certainly changed now because there's very few competitors who survived that," he said
"Finance companies, and rightly so, have tightened their criteria for lending. On top of that, borrowers are starting to have a completely different view to taking on debt. We're seeing people just sitting on their hands trying to get their financial positions back to a point where they're more comfortable to go out and buy a car or whatever it happens to be, rather than jumping at all the opportunities that are there."
Wilkinson says one of the challenges for a 2nd tier lender is sorting through would-be borrowers with imperfect credit records.
"A company like MARAC has a very simple formula, you either qualify or you don't. We're operating just below that, where whilst there is a standard, there is a little bit more flexibility in terms of what represents good or bad risk, particularly around previous credit."
Wilkinson says that many of their would-be clients people are having to pay back their debt, in order to create a positive credit record.
"One of the challenges for us is picking the right ones. Despite the fact that when you look at them on paper they may well have a bit of a chequered credit history, it's about understanding whether they've actually learned their lessons from the past, and are now prepared to pull their heads in and stay within their means."
"That's a challenge that we've got, that MARAC and UDC and others don't have, because they don't lend to that market. If that market can be serviced, I think that's where the growth is, particularly in the used car market."
However another factor for riskier borrowers is that costs are higher, particularly true today with funding under pressure.
"Our biggest challenge at the moment is clearly to get cost effective funding that allows us to provide cost effective lending. If you can't do that, well then obviously the cost has to be borne somewhere and that's generally by the client."
This risk is forced by investors, who are looking at the ratio between risk and return. "Whereas in the past people they might have been prepared to put money with a finance company at 7-8%, if they're still prepared to do that, and a lot of them won't anymore, they're going to want 12-13-14%, because that's the reality of the risk."
Looking to motor vehicle dealerships, Wilkinson says that an important factor in finance penetration is that a lot of dealerships in the used market no longer have dedicated F & I operators.
"The end result of that is that salesmen are left to sell the finance as they see fit, and a lot of those salesmen don't want to jeopardize the sale of the car and the margin in the car by offering finance packages to people who come in and appear to be already 'under control.' We're certainly finding that if a customer comes in with cash, or pre-approval, a number of our dealers certainly don't make a big effort to try to convert them to their in-house finance operation, where obviously they can make more money, because they're frightened about giving the customer the opportunity to go somewhere else."
Leyton Mercer, dealer team leader at Avanti Finance, says that there is room for growth in the second tier market, and believes that dealers should market the availability of finance more aggressively.
"Finance is such an important part of the profit centre for dealers. There's a lot of people who are credit-challenged, or who might be pre-approved, but even those who are pre-approved might be thinking they'll try the dealer and see if they can get a better rate, a more flexible package, or if he will do a deal."
Mercer says Avanti Finance will consider a wider range of customers than some of the larger players, but remain reasonably rigid on their adverse criteria.
"If they've had finance company repos and they're not paying them then it's all over. But if there are lesser security risks there, such as credit card defaults, we will look at other things to strengthen an application, we'll look at supporting security such as another vehicle or a house."
"We're quite lateral thinking in that regard and I think you have to be in today's market to try and get some business. Otherwise you just say 'no' to everyone that has a bit of patchy credit and there's no business."
Mercer says that they ran a fairly strong advertising campaign for the last six months of 2010, which has borne results. November and December, traditionally strong, were very big months.
Mercer believes that dealers should look at finance options as an important part of their business. "If you're a reasonably sized dealerships and you haven't got an F&I specialist, then you're losing those income opportunities."
----------------------------
A version of this article first appeared in Autofile Magazine, a publication servicing the motor vehicle industry. Stian Overdahl is the editor of Autofile magazine.