Labour MP says rents on campervans for hard-up and homeless earthquake victims 'bizarre' and 'over the top'. Your view?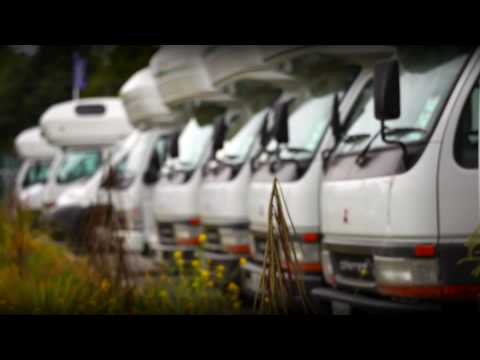 Rental rates on Government-supplied campervans earmarked for homeless earthquake victims in Christchurch are 'bizarre' and 'over the top' and need to be justified, according a Labour MP Clayton Cosgrove.
A fleet of 350 campervans was unveiled today at Canterbury Agricultural Park to provide temporary housing for as many as 1,8000 people left homeless by the Feb.22 earthquake.
Arrangements for portaloos to accommodate the camper village were also being arranged, according to a blog posted on the grassroots community website Rebuild Christchurch.
The Department of Building and Housing has fixed the campervan rents at NZ$190 a week per couple, NZ$271 for a family of four, and NZ$337 for six people. Occupants are also required to post a two week bond, pay for power and arrange for contents insurance.
Waimakariri Labour MP Clayton Cosgrove said the costs were higher than what renters who needed the portable housing could properly afford to pay.
"It's $570 to get through the door. Two weeks bond plus a week's rent in advance. In normal business as usual times that's understandable but there are punters out there who don't have a home, don't have a job and don't have NZ$600 in their back pocket to spare. Plus there's power on the top of that.
"You can't swing a cat in a campervan. I don't know where you put four people, let alone six, maybe you put a couple up on the roof rack. The word I'm getting from people in the community is that it is a bit steep. It's also more than the lowest payment for temporary accommodation which is NZ$180.''
Cosgrove said he wanted to see some market analysis that would justify the rents.
"I'd like to see the advice behind it which has come out of no where as usual and whether people can actually afford to pay that kind of money."
Housing department spokeswoman Merrill Coke said the rental rates were based on market data supplied to Government ministers who then determined what to charge.
Cosgrove dismissed the pricing justification.
"They're talking about business as usual market rate. It's not business as usual in Christchurch where we had something called an earthquake.''
Coke said temporary accommodation allowances available through the Ministry of Social Development would help to offset the costs for those who struggled to pay them.
Earthquake Minister responds
Meanwhile Minister for Earthquake Recovery Gerry Brownlee told media in Wellington this afternoon most of the people who had been transitioning from one form of accommodation to another, and would use a campervan for a strict period of time, would be paying rent somewhere anyway.
There was also a cost to providing the campervans, Brownlee said in defence of the rents.
The campervans were "very, very much temporary accommodation" that would be back in the pool for the Rugby World cup by late August.
"We would expect that there is a different form of temporary accommodation [by then]," Brownlee said.
"You can't magic these things up out of nowhere overnight. We'd hope to have the first of the better quality temporary accommodation available towards the middle of May," he said.
"I would also say though that inside the accommodation bank at the moment there is a large number of houses that are available, many thousands in fact, and my understanding is only 709 have been taken up so far."
Government was therefore "starting ahead of the curve" with a different, and what could be a cheaper, option for many people.