NZ needs to create an innovation cycle by building a great research university on Auckland's waterfront, says expat author Michael Parker
By Gareth Vaughan
Forget the cows , vineyards, trees, oil and tax cuts.
If New Zealand is to climb back up the OECD ladder in terms of Gross Domestic Product (GDP) per capita, what we really need is to innovate and the best way of doing this is by building a truly great university on the Auckland waterfront, says Kiwi expat Michael Parker.
Parker, originally from Wellington and now a Hong Kong-based equity analyst, was in Auckland over the weekend discussing his book The Pine Tree Paradox; why creating the New Zealand we all dream of requires a great university with an influential group of business leaders, academics and others including the National Party's Auckland Central MP Nikki Kaye and University of Auckland vice chancellor Stuart McCutcheon.
The book goes as far as calling on readers to donate money towards the project  which Parker envisages as being centred around a piece of breath-taking architecture on the Auckland waterfront along the lines of Bilbao's Guggenheim Museum or the Sydney Opera House.
Aiming high
His idea involves creating a new, private research focused university good enough to be ranked in the world's top 20, or preferably top 10, with the Auckland Council donating Ports of Auckland land with the port shifting, the government tipping in about NZ$220 million of taxpayers' money as a statement of intent to get the building up, and an endowment fund raising about NZ$2 million a week for 30 years to get the university to the level where it can drive an "innovation cycle" with California's Silicon Valley the model.
Parker told interest.co.nz in a Double Shot interview the creation of a great building on our biggest city's waterfront as a university would send strong messages to both people overseas and New Zealanders themselves.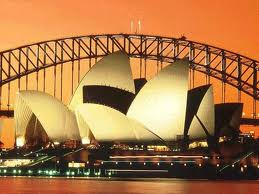 "I think there is a clear signaling opportunity," Parker says. "You put a Sydney Opera House style building on the waterfront and you make it the university."
"That sends a bunch of messages. The first message it sends is to New Zealanders themselves. 'We're serious about this. We've looked at all the other opportunities to return to the top of the OECD rich list, we've looked at the other opportunities to become as rich as Australia by 2025. That's not going to happen, but 2030 or 2040 is a possibility but only if we focus on innovation'," says Parker.
"How do we do that? We need a great university and if we're going to have a great university, let's not look for the cheapest way to do it."
Building such a university would also send a strong message overseas.
"You want to put something on the waterfront to house this university that tells people when they see it that they think to themselves 'wow, that's their university? They are really serious about education'."
What New Zealanders want
Parker said there seems to be tremendous consensus in New Zealand in terms of the society we want.
"Egalitarian, democratic, green, liberal, a meritocracy, a couple of weeks at the beach every summer, and wealthy," Parker says. "The problem with that dream is if you look at OECD statistics in terms of GDP per capita, the country has been on a steady downward slide since the 1950s. (Fifth in 1960 to 27th in 2008)."
"You can make an argument about the difference between being eighth in the world and 12th in the world is really about cultural preference, but the difference between eighth in the world and 20 something in the world starts to impact life expectancy, quality of life, infant mortality," says Parker. "The core issues that really matter and start to have an influence on whether that kiwi dream is actually possible."
"So I make the argument that since we live in a society where there is really broad agreement in terms of what we want the country to look like, it then should be relatively simple to set some long term goals in terms of how we get back to a level of broad based prosperity that will drive the kiwi dream."
'Exporting food won't make us rich'
Exporting food to the world won't make us rich in the sense of outperforming the other countries in the Organisation for Economic Co-operation and Development (OECD), Parker argues, whether it's dairy products, wine, fruit, trees or anything else. To back up his argument he uses the example of pine trees.
"You can grow a pine tree in New Zealand seven times faster than anywhere else in the world and that feels like the kind of competitive advantage that should make us rich, it should make us the Saudi Arabia of timber," says Parker. "Instead what happens is that if you're a forestry company in Canada or the United States, Scandinavia or Russia even, and you're facing this disadvantage in terms of growth rates, you simply plant more trees."
"So if you're a Canadian forestry company you plant seven times the trees and all of a sudden our competitive advantage goes to zero and as a result the margins that we can derive from forestry, similarly, become very, very thin. And I make the argument that it is the exact same thing with kiwifruit, with peaches, with apples, with crayfish, with wine, with ostrich, goats, lamb, all of the agricultural products that we've talked about ever since I can remember and I'm 40."
Furthermore he argues that marketing or positioning products as premium ones won't make any difference.
"Fundamentally that comes down to even if you position a product as being better, if you can grow a great peach in Cromwell, you can grow an equally great peach in California or Chile so you're now competing in terms of what's your premium, you're competing with a Chilean orchardist, and the made in New Zealand sticker might get you a premium but it's not going to get you much."
'Of five options innovation the best for NZ'
Parker argues there are five ways a country or an economy can get rich. These are through exploiting natural resources, agriculture, by manufacturing, by providing services, or through innovating. He says sending iron ore or copper or tin to China or exploiting oil reserves is a way to get wealthy, but to do this a country needs to actually have the resources. New Zealand doesn't have these sorts of natural resources to the extent that would enable an economic growth rate faster than the best performing economies in the OECD.
Meanwhile, to be wealthier through manufacturing a country needs to have a very large uneducated population base with very low income levels.
"So for China, Bangladesh, India and Vietnam, that's perfect. For us our unskilled wage rates are very high on a global basis and long may that be the case. So you really have to say manufacturing isn't going to get us there," Parker says, adding that the average wage of Chinese iPhone makers is about NZ$500 a month.
And with services you need a large population base in close proximity. This works for the likes of Mexico and Spain in terms of tourism, with relatively low incomes and large populations nearby that like to get a tan. New Zealand doesn't have a big population base nearby.
"So the only thing that's really left is innovation and this is a sector that didn't even exist as a separate from the other four till maybe 20, 30 years ago," says Parker.
"Apple used to make its computers in California. It now designs its computers in California and makes them in China. So you go from the process of making stuff to designing stuff." 
If you run through the other four options, as an innovator with natural resources, for example, you don't drill for oil. You make a blowout preventer that actually works. With agriculture you look to improve technologies, as Gallagher has done with fencing, with services, you look to a travel aggregation website rather than simple tourism, and with manufacturing you need to develop a product yourself.
"This idea of innovation (for New Zealand) is through a process of elimination," says Parker. "(It's) what's left. It's also well suited to our personality type. As a country we like to think we're smart, we like to think we're nimble, we like to think we're inventive. That's great."
"This should be our century if that's the case because innovation is where you really create those premium margins."
'A great private university the key missing ingredient'
Parker, who worked in San Francisco for four years, notes the similarities between Northern California in terms of climate, life style involving the likes of good food and wine, sailing, hiking and skiing, and friendly and outgoing people. However, one key factor that has helped drive the success of Silicon Valley in producing massively successful companies like Google, Apple, Facebook, Cisco Systems, Twitter, Oracle, e-Bay, Intel and Hewlett-Packard, is missing from New Zealand.
For although Northern California has Stanford University and the University of California, Berkeley, New Zealand lacks a great university.
"The difference between Northern California and New Zealand in terms of attracting talented, well qualified, ambitious people, is do you have great universities here that will draw people in at the age of 18 or at the age of 25 when they're looking to do a PhD, feed them into a cluster of technology companies as happens in Northern California, and provide them with a lifestyle that even once they reach a level of success they don't want to go back home again to from wherever they came from across the globe," says Parker. 
"(Rather) they want to stay in Northern California, start their own company and achieve their own level of success and on, and on and on. And you look at the New Zealand experience and the thing that we're missing, are those great universities."
Parker says that although some of New Zealand's universities such as Auckland and Otago may come in somewhere in the top 100 or 200 in various international rankings, what he's talking about is making the top 10. He argues none of our existing public universities will ever achieve this and there are structural reasons for this.
"The first one being that you have to cut the baby eight ways. If you were to get the government to agree to an increased level of funding (for say Auckland) the obvious question from Canterbury, Otago, Victoria, Lincoln, would be what about us? That's the first problem."
The second problem is you'd be looking at a "step change" in the quality of professors and PhD students so from an existing university you would have some push back from those already there. And the third problem is if you're going to seek to raise hundreds of millions of dollars - or even billions -over time  and aim to compete at a global level, people will ask why the government is continuing to subsidise this institution when it already has money in the bank.
"A university that has been part of the community for 125 years has a broad number of local stakeholders," Parker adds. "Convincing them that the single most important task, perhaps the only task, is to develop to get into the top 20 in terms of rankings, is difficult. So in my view the easiest way is to start is with a green field approach. Start from scratch and focus on becoming a research university."
'An amazing waterfront'
And it needs to be on the Auckland waterfront with the land is currently used for the port or bars.
"We have this amazing waterfront in Auckland and it has currently got a few containers and the odd ship turns up. Every city in the world sees that transition from its waterfront being used as a port to its waterfront being used as something that's more profitable or more beneficial. Because cities finally decide that the best and highest use of their waterfront is something other than containers," says Parker.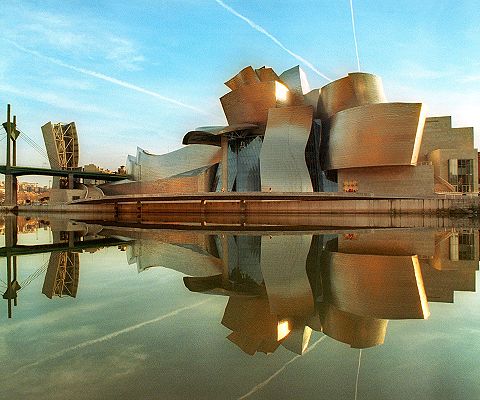 "That process goes on everywhere in the world and it will probably happen in Auckland."
Building a great building in a great location will help with both recruitment of staff and students, and donations.
"From a recruitment perspective you look at PhDs, you look at 18 year olds looking at where they want to go to university, you look at administrators, you look at established professors, you want them day dreaming all around the world about 'I want to work in that building'," says Parker.
"Or from a donation perspective, or an endowment perspective, 'I want my name on the front of that building'. That's how you really capture attention and generate momentum. You need to demonstrate that this is real. Concrete, glass, steel tells people, sends a message that yes, you can make a donation to this organisation. They are real, they are going to be around in 10, 20, 30 years time. So that first injection I think comes from the city of Auckland and ideally from the New Zealand government."
'Tap the expats'
From there Parker suggests university graduates and expatriates like himself can be the initial targets for fund raising.
"If you are like me a New Zealand expat living overseas, you pay no income tax in New Zealand, you've probably paid off whatever student loan you had along time ago, and no one is really tapping you on the shoulder and saying 'don't you think you should make a contribution?'"
The university project would supply them with a big idea that people's donations can gravitate to.
Parker says his only contribution to the idea is "soaring ambition: as he has no experience fund raising or running up or establishing a university. Although the idea is merely at "the embryonic stage", he's very serious about it.
"The thing that I find most interesting when I've been engaging with people about this discussion is that 98% of my argument I can get complete agreement on," says Parker.
"No one is defending cows or trees as a driver of New Zealand out performance over the next 30 years. Nobody is suggesting that services or manufacturing or tourism, or natural resources is going to drive our economy."
And there is a broad view that the global economy is going to continue to get bigger. It's not always going to be about gold and bottled water as it is right now and that innovation is important. So you can get 98% of the way with 98% of the people I think there's tremendous consensus about that in New Zealand.
What's needed now is the execution of the idea.
"We're starting to have that dialogue right now."
This article was first published in our email for paid subscribers this morning. See here for more details and to subscribe.