More women at board levels leads to superior financial performance, according to University Waikato study.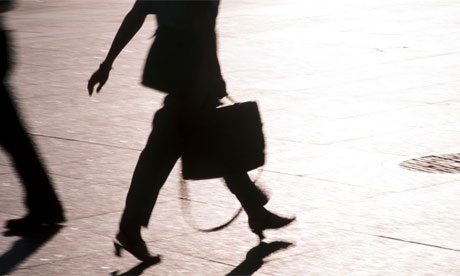 By Amanda Morrall
New Zealand listed companies, under pressure to employ more women as executives, may take heart from a new study which has found that greater gender parity at the top makes for good business and politics.
The analysis of small and medium sized companies operating in New Zealand found that profit margins were higher among those companies that had greater female representation around the board room.
Waikato senior finance lecturer Krishna Reddy said the correlation between women and profits should be a strong message for male-dominated corporates wanting to grow their businesses.
Reddy said the university's findings were consistent with what other world-wide studies in the area have found; that is that female executives are a boon to business.
Not only do women in higher ranking positions boost a company's market value, they also boost corporate performance.
Reddy said it stood to reason that women could enhance a businesses when they had a stronger voice in running it.
"Having that diversity leads to better monitoring of the actions of the managers, better controls and that leads to better performance.Women come with different ideas, they ask different questions and come with a different view on things. And those sort of things are questioned and debated in the board room and that could lead to better monitoring and performance.''
Co-research Dr Stuart Locke said while the evidence was strong that stronger female presence in the boardroom was boosting bottomlines, it was not a given that all economies were benefiting from this.
That's because in some developing nations women are used as corporate figure-heads purely as a tax diversion strategy.
"Take Sri Lanka for example; female directors are often spouses of the business owner and only there so the business can distribute income at a lower marginal tax rate,'' said Locke.
Such women, he said, were not expected to know anything about the business by thr courts, who do not hold Sri Lankan women accountable for any corporate misdeeds.
The university study is timely in that the New Zealand Stock Exchange is trying to push through new rules to require all publicly listed companies to declare the composition of their boards - noting how many women and minorities they have as directors and in senior roles.
New Zealand's track record on female representation at the corporate level is poor.
The average percentage of women in NZX top 100 boards is 9.3% compared to public boards at 41%.
"In global terms New Zealand does not rank well based on NZX figures, which is surprising given the number of women university graduates,'' said Locke.
New Zealand's record looks all the more backward when compared to Australia.
Since the Australian Stock Exchange adopted similar reporting rules two years ago on gender and diversity make-up, there has been a 50% increase in women at the board level.
In the U.K., male dominance around the boardroom is so pronounced, an inquiry was struck to review the situation.
While the inquiry ruled out mandatory quotas to force companies to hire female executives but said FTSE 100 companies should aim for a minimum of 25% female board representation by 2015. (See Guardian Weekly story here for details.)
Lord Davies of Abersoch, who led the official review for the government, said "radical change" was needed "to ensure that more talented and gifted women can get into the top jobs in companies across the UK".
Reddy said gender inequities in New Zealand were less obvious among bigger corporates and also public sector departments, a fact he attributed to their closer scrutiny and also hiring policies.
On the whole, however, he said the workplace realities were out of line with corporate architecture.  Companies that missed out on bringing women to the decision making table were costing themselves more than they realised, he said.
"Women are coming through the ranks of senior management and they're well qualified. If we don't use them we're not using all the resources that we have to grow our companies."