BusinessDesk: Rena disaster won't affect plans of Kotahi container export alliance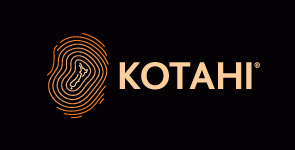 By Pam Graham
The choice of shipping lines by an alliance of New Zealand exporters set up to create buying power in the market for international containerised freight won't be affected by the grounding of the Rena off the coast of Tauranga on Oct. 5.
Rena was operating on a Mediterranean Shipping Company (MSC) route when it struck the Astrolabe Reef, causing an environmental disaster.
MSC is the world's second-largest container shipping company. It chartered Rena from Costamare Inc., a ship owner that also provides vessels to Maersk Line, the world's largest container shipping company.
Dairy cooperative Fonterra, which has traditionally ranked in Maersk's top ten customers globally, is combining with other New Zealand exporters, led by meat exporter Silver Fern Farms, in a limited partnership called Kotahi Logistics LP.
Kotahi is a "mechanism for the demand side" to do business with shipping lines, the suppliers.
The idea is similar to an arrangement used by Nestle and United Biscuits and it needs approval of New Zealand's anti-trust regulator, the Commerce Commission. The commission has called for submissions by Nov. 3.
In its application, Fonterra says there has been a 28% fall in the capacity offered by regular weekly shipping services to and from New Zealand between 2008 and 2010.
The reduction in supply puts upward pressure on the cost of containerised trade.
The dairy co-operative says shipping lines are able to collude with each other because they are exempt from the provisions of the Commerce Act. New Zealand exporters and importers need to combine to exert buying power.
Fonterra says shipping capacity to New Zealand has reduced because of a proliferation of vessel-sharing agreements, which are effectively code-sharing arrangements on ships. These arrangements reduce choice for exporters.
"MSC maintain the only single-carrier service of any scale with all others sharing a reduced number of ships," Fonterra said in its application.
Kotahi chief executive Chris Greenough told BusinessDesk that the grounding of Rena would not affect the partnership's decisions on shipping service providers.
"It is an absolute disaster," he said. But events like this happened to all carriers from time to time, he said.
There was a limited supply of shipping capacity to New Zealand, he said.
The New Zealand market is seen as a challenge for shippers because of the seasonality of exports.
"The market is characterised by a lack of co-ordination between cargo owners and volatile weekly demand profiles, exposing carriers to a continual feast and famine cycle alternating between excess demand and under-utilisation," Fonterra said in its application.
Kotahi is an attempt to co-ordinate demand.
The partnership is not saying which exporters are likely to join. The major exporters of containerised freight other than Fonterra and Silver Fern Farms are Carter Holt Harvey, Alliance Meats, ANZCO, AFFCO, Zespri, Sealord, Sanford, Talleys Group, Fletchers Group, apple companies and wine companies.
Greenough said Kotahi expected to start booking departures for Silver Fern Farms on Jan. 1.
It has already been contracted to procure Fonterra's ocean freight services.
Kotahi was also in talks "with a couple of large importers", Greenough said.
Kotahi will not handle raw milk, livestock or finished products for the domestic market.
Its goal is to add new customers in the first six months, subject to commission approval. Those who join must do so on an exclusive basis.
One of the challenges is to reduce the movement of empty containers. The Nestle alliance has been successful at this.
Greenough said half the containers in New Zealand arrive empty to supply the export trade.
Exports of boxes are not balanced by imports.
"Australia has it the other way around because most of their exports are in bulk carriers," he said. "There is certainty a synergy there, because they import more in containers than they export. There are a lot of empty boxes in Australia and we have a need for those boxes," he said.
Kotahi was talking to Australian freight owners to see if it could organise a better distribution of empty boxes between the two countries.
(BusinessDesk)