SFO charges Christchurch director over alleged NZ$103 mln Ponzi-style scheme, including 'fraudulently' borrowing NZ$65mln from South Canterbury Finance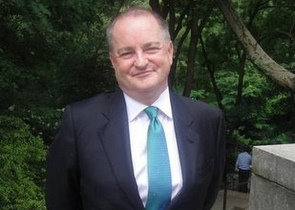 The Serious Fraud Office (SFO) has laid charges against the former director of Datasouth Group, which included Datasouth Finance, alleging he orchestrated a NZ$103 million fraud involving a Ponzi-style scheme and false accounting, and ripped off South Canterbury Finance (SCF).
The man charged is 53 year-old Gavin Clifford Bennett.
The SFO alleges that between April 2005 and March 2011, Bennett created false documents relating to the lease of IT equipment to fraudulently obtain funds from SCF totalling about NZ$65 million. Among other things, the SFO alleges he prepared and submitted false financial statements to SCF so that he could retain an on-going finance facility.
As a direct result of the alleged offending, the SFO says Datasouth Group went into liquidation in March this year, costing all 42 of its staff their jobs.
Bennett is facing six representative charges under the Crimes Act relating to about 900 separate incidents of alleged misuse of a document, and a further two charges of false accounting. The Datasouth Group offered IT services, including consultancy and the lease of IT equipment, to business customers in Christchurch.
For the allegations of dishonestly taking or using a document he faces possible imprisonment for up to seven years, and for false accounting, up to 10 years.
Bennett's accused of falsifying entries in Datasouth Finance financial statements by an estimated NZ$38 million in order to retain the ongoing finance facility. The SFO alleges that Bennett used the dishonestly obtained funds to repay earlier false lease agreements in a manner similar to a Ponzi scheme and to meet business expenses.
"He also allegedly used a significant amount of money for his own personal benefit," the SFO says.
"Ultimately, the SFO says, the resulting financial loss to SCF was about NZ$26 million.
"The findings of our investigation allege a very sustained and large-scale fraud that not only had a very significant financial impact on South Canterbury Finance, but also, ultimately, on the staff of Datasouth," says SFO CEO Adam Feeley.
He says the SFO investigation into Datasouth is independent from its investigation into SCF related party loans, which is continuing. SCF collapsed into receivership on August 31 last year triggering a NZ$1.6 billion payout to its investors under the Crown retail deposit guarantee scheme.
The SFO says Bennett established a business which came to be known as the Datasouth Group in the mid-1990s. He was the sole owner.
The group provided a range of IT  services, including network design and integration, data management solutions; consultancy; and hardware leasing. The latter was the area of focus for the SFO's investigation, with Datasouth Group customers wanting to lease IT equipment entering into a "Hire Agreement" with Datasouth Finance to acquire specific equipment.
"The purchase of the equipment to be leased was then financed by South Canterbury Finance and was arranged pursuant to a finance agreement between Datasouth Finance and South Canterbury Finance," the SFO says.
"The SFO alleges that Mr Bennett falsified agreements between Datasouth Finance and its customers, and then presented these, as if genuine, to South Canterbury Finance in order to secure funding. In addition, the SFO is alleging that Mr Bennett prepared and submitted false financial statements to South Canterbury Finance in order to retain the on-going finance facility."
See more here in David Fisher's article in the NZHerald, which reported on Bennett's business and social activities in Sydney, where he partied with models and drank champagne like it was Speights.
See here a Sydney Morning Herald photo of Gavin Bennett dressed as a Mad Hatter with his arms around a lingerie designer and an actress/model.
(Updated with picture, links to articles on Bennett's lifestyle in Sydney)