Banks need to 'reconfigure business models around customer needs' to regain some control of the relationship with customers who are becoming more assertive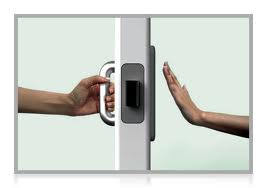 Retail banking customers are becoming more assertive and taking greater control of the relationship with their bank(s) meaning banks ought to give customers' more power and recruit happy ones as advocates to regain control, says auditing and financial services firm Ernst & Young (E&Y).
In the second annual Ernst & Young Global Consumer Banking Survey the firm notes retail banking customer behaviour is continuing to rapidly evolve as they become less loyal to banks.
"This survey shows that customers are becoming more assertive and taking greater control of their banking relationships. They are increasingly less loyal and are more likely to try new banks. They are listening to each other and becoming more vocal as advocates - or critics. They are also demanding lower costs, better service and greater personalization and flexibility," says E&Y.
"Faced with this fast-changing environment, banks need to regain the initiative by giving their customers greater convenience, choice and control. This requires more than cosmetic changes; it means reconfiguring business models around customer needs."
Key ways of giving customers' more flexibility include providing pricing and service transparency. And customer advocacy is cited as a powerful tool. E&Y says customers are listening to each other more than to their banks or financial advisers. Globally, 71% of respondents to the survey seek advice on banking products and services from friends, family or colleagues, and 65% use financial comparison sites to find the best deals. The opinions of online communities and affinity groups are also growing in importance.
"The use of social media as a source of banking information, by 44% of customers, is amplifying customers' voices, giving them greater power as advocates or critics," E&Y says.
Shift marketing to 'pull' from 'push' strategies
This growing importance of the word of mouth and declining power of direct selling have implications for bank marketing strategies, which E&Y suggests ought to shift to "pull" from "push."
"Banks should aim to recruit their satisfied customers as advocates. They also could recruit online affinity groups as marketers by letting them select and shape the communication they receive," E&Y argues.
The firm says the proportion of customers planning to change banks is up to 12% from 7% last year, with discontent with fees and charges cited by 50% of respondents as the leading reason for changing. Customers' with just one bank fell to 31% from 41% and those with three or more rose to 32% from 21%. To try and stem the flow of customers out their doors, E&Y says banks ought to develop more flexible loyalty programmes to capitalise on customers' growing signs up to such programmes, with customers' able to earn upgrades to different service levels through loyalty.
E&Y says that despite the cost, banks need to offer financial rewards for loyalty with programmes that can be tailored, and are flexible, offering them huge potential benefits in loyalty and advocacy from happy customers.
"By regaining influence over customers' decisions, banks can manage their own revenue more effectively," says E&Y. "To do so they need to improve how they provide information and advice. Banks need to target self-directed customers and encourage greater self-service through financial planning tools, demonstrations of 'how people like you are investing', or ranges of product and pricing bundles."
'Cutting edge technology' important
E&Y describes the use of "cutting edge" technology as vital, suggesting banks partner with technology innovators as customers move towards digital banking and greater self service.
"Giving more power to customers may feel uncomfortable, but in the long run banks that do so will position themselves for success in the future."
The survey shows 70% of respondents willing to provide their banks with more personal information in exchange for tangible improvements in the suitability of products and services they're offered.
The survey was conducted in March this year via an internet questionnaire with 28,560 participants. Survey participants came from Europe, Russia, South Africa, North America, Latin America and the Asia-Pacific including Australia and China.
Meanwhile, the survey showed a decline in customer confidence in banking with 40% losing trust in the industry year-on-year and 22% gaining confidence. The numbers losing trust were especially high in economically troubled Italy and Spain at 72% and 76%, respectively, up from 48% and 58% in 2011.