Bank industry oversight body NZFMA and law firm say Libor-type rort couldn't happen in New Zealand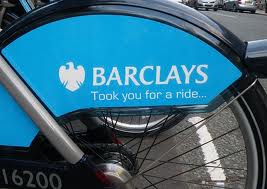 By Gareth Vaughan
The man who oversees New Zealand's equivalent to the discredited London Interbank Offered Rate (Libor) says the local version is "global best practice" and is confident it can't be gamed.
Paul Atmore, CEO of the New Zealand Financial Markets Association (NZFMA), told interest.co.nz that after 2007 reforms - following complaints about potential manipulation - he's "absolutely" comfortable local bank bill rates, or BKBM, can't be gamed.
"We are global best practice, there's no two ways about it," Atmore, a former head of financial markets at Westpac Institutional Bank and ex-CEO of Reuters NZ, said.
The NZFMA is this country's body for wholesale (institutional) banking. Its members include ANZ New Zealand, ASB, BNZ, Kiwibank, Westpac, Deutsche Bank, Citibank and HSBC. Its board of directors consists of representatives from its members, plus the Reserve Bank's acting head of financial markets Bernard Hodgetts, and is currently chaired by BNZ head of markets Graeme Liddell. The NZFMA captures, calculates and publishes a range of official reference rates and pricing data for New Zealand including BKBM rates, which are inter-bank lending rates.
Libor is a global benchmark for financial products including loans. Confidence in the system has been eroded after Barclays admitted submitting false rates in settlements with both British and United States regulators. Barclays' CEO Robert Diamond was forced to resign, the bank has been fined £290 million (about NZ$564 million), and there's talk of criminal charges with other banks also in the regulatory spotlight.
However, Atmore said the New Zealand system is different.
"You can't physically put in a rate in the way that Libor can be manipulated," said Atmore.
Here, a two minute trading window is opened each business day at 10.30am. Contributing banks have to submit rates that are representative of the price at which they have actually traded during that window, as opposed to Libor which is calculated from quotes or estimates that don't necessarily represent actual trades.
All the transactions that take place during the rate set on a particular day are published on the NZFMA's website giving what's described as a transaction window.
"Banks use an indicator rate so one can say 'okay, I believe the funding cost is there' (and) another bank may say 'the funding cost is there.' So there is the opportunity effectively to put in whatever rate you believe is sensible for that particular day. However, when you run a transaction window effectively ... you can't use a rate that hasn't transacted in that particular window," Atmore said.
"So you're saying 'well, it is based on a true market transaction period."
The transaction window provides full transparency around who is the major buyer or major seller, or the combination of buyers and sellers meaning a big seller or big buyer runs the risk of the market selling into them if they're a buyer or the market buying against them if they're a seller.
"Someone may attempt to do so (game) but it'll become very apparent who is trying to," added Atmore.
Rogue banker 'would be immediately obvious'
In a recent paper entitled Manipulating Libor - could it happen here? law firm Buddle Findlay, which is a partner member of the NZFMA, argued it would be immediately obvious if a rogue banker was trying to manipulate the market by submitting rates that were incorrect or not representative of the price at which they traded in the trading window.
"Consequently, even if there were bankers in New Zealand who were inclined to act unethically in this regard, they would face a strong disincentive to try, and would almost certainly be caught if they did so," said Buddle Findlay's banking law team.
The law firm said if such misconduct did somehow happen here, it could be addressed through a number of legal avenues, potentially by the Financial Markets Authority (FMA), Commerce Commission or Serious Fraud Office.
Meanwhile, the NZFMA website highlights a March 2011 Financial Times article about the problems with Libor suggesting its guardian, the British Bankers' Association, ought to consider the merits of a shake-up along the lines of New Zealand's one.
"Now, the (New Zealand) rate is set based on a weighted average price of the volume of paper traded during a daily, two minute window," the FT noted. "New Zealand's benchmark used to be assumed to be an
accurate barometer of the cost of funding; now it manifestly is."
Atmore does, however, acknowledge he received a written complaint last September related to a futures close out.
"We dealt with it appropriately and all parties were happy at the conclusion of that process. That process was even looked at by the FMA and we've never heard anything back from them so they must be quite comfortable," Atmore said.
Atmore ultimately expects it to become the accepted norm globally for banks' treasury teams, who oversee balance sheet risk management, to run rate sets as opposed to traders doing it. He's "pretty comfortable" rate setting's done by treasury staff at most local banks even though it's not currently stipulated that this be the case.
"It's certainly something we'll be discussing and I think it's probably best practice, it probably will become best practice globally, to segregate the trading versus the balance sheet risk management and having the balance sheet people really contribute to the rate sets."
This article was first published in our email for paid subscribers this morning. See here for more details and to subscribe.