Ross Asset Management investor, with six-figure life savings invested, talks to Radio NZ's Kathryn Ryan about Ross, his documents, and plausibility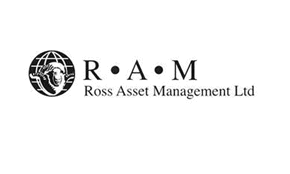 By Alex Tarrant
An un-named investor in Ross Asset Management spoke on Radio New Zealand this morning about the company's principal David Ross, the documents he presented which the investor's accountant reckoned tallied up, and how plausible Ross appeared to be.
She spoke of her shock at the news that Ross' activities appear to have been a Ponzi scheme, of double digit returns (although not in the last few years), and of how everything appeared to stack up.
Wellington-based Ross Asset Management's assets, and a number of related companies (the Ross Group), were frozen by the Financial Markets Authority on November 2 after the FMA received complaints from investors unable to withdraw funds several months after requesting them.
The FMA had executed a search warrant from October 31 to November 2 on the offices and home of the fund's manager, David Ross, after Ross, currently hospitalised, was unable to "satisfy serious concerns" raised by the FMA during initial inquiries.
A report released by receivers PricewaterhouseCoopers yesterday said PwC had only identified NZ$10 million of actual holdings out of purported investments worth NZ$450 million made by Ross on behalf of investors. The majority of shares held on behalf of the 900-odd investors were supposedly in the name of one of the Group entities, Bevis Marks Corporation Limited.
"The total value of shares which the Group's records show as being held by Bevis Marks is NZ$437.6 million, however, to date we have not been able to verify any material portion of these investments with external sources and there is a lack of supporting evidence in the Group's records in respect of these investments," receivers John Fisk and David Bridgman said.
They said historical returns had likely been exaggerated and were possibly fictitious. They noted an absence of robust systems or processes, and were having trouble finding actual evidence of holdings.
Total shock
The investor, who had a six-figure investment with Ross, said she found out her investment was in trouble when the Financial Markets Authority froze Ross' assets earlier this month. There were no warning signs, she said.
She described it as a "total shock."
"I've got all my savings. Everything I have was in there. And I got a little bit of income from it as well, so now I've got no income and no savings. It's huge ... devastating."
Nine to Noon presenter Kathryn Ryan asked the investor why she put her money with Ross, and what information he was giving out. Listen to the interview here.
Ross was "very plausible," the investor said.
"Every three months he gave you a list of your shares, what groups they were in, what countries they were in, what profits you'd made or lost or whatever each quarter," she said.
"And at the end of the year he had very detailed accounts, which were given to my accountant, which my accountant felt all tallied up – all the shares, the dividends, the profits, the money you'd taken out. It all added up."
The investor had an accountant because it was complicated to do tax returns when dealing with overseas shares. The majority of the Bevis Marks securities were supposedly in Canadian, US, and Australian companies.
"Most people probably did have an accountant do it," the investor said.
"None of us saw any warning signs, because, basically it was probably just all made up – those shares," she said.
"But very convincing. It all looked very plausible."
The investor said she was convinced by the way Ross presented himself.
"But funnily enough, it would have been about three times over the last few years that I've got into panic mode. Not because of him, but because of the share market. I [thought], 'maybe I should take my money out of the share market'.
"So I'd go in and have a meeting with him, and he'd show me all these graphs and facts and figures. And in the end I'd come out of the meeting and think, 'oh no, it's fine. I'm right where I am. Which was so stupid," she said.
Returns seemed good, but occasionally there would be a loss in a quarter.
"There weren't double digit returns in the last few years, but there were when the sharemarket was going really well. There were some double digit returns. Each quarter," the investor said.
"They were high. But if you looked at the shares you had, and you went and checked them on the internet, they actually had risen the amount that they said.
"So you felt that it must be OK. But the problem was he probably didn't even have the shares. They were just made up. I never thought of that, sadly," she said.
"I'm in my 60th year, and I've gone from having a comfortable income to basically having nothing."
There were a lot of "intelligent people" who were investing with Ross: "Many, many intelligent people who had no idea."
"It's easy to look back and think, what could I have done, or why did I do that, but I guess there's not much point now."