Labour leader Shearer tries to take front foot in leadership stoush; Hints at caucus vote 'in the coming days' in bid to quieten Cunliffe speculation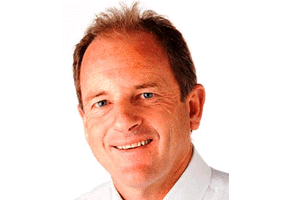 By Alex Tarrant
Labour Party leader David Shearer has called an urgent caucus meeting for 4pm Tuesday where he will seek an endorsement of his leadership.
And despite only needing a simple majority of the vote to keep hold of the leadership - new party rules voted for in the weekend relate to a vote in February - Shearer said he will be seeking a vote of 60% in support of himself.
See the release from Shearer below:
Labour Leader David Shearer has called his caucus to a meeting in Wellington at 4pm tomorrow.

"I will be seeking the endorsement of my colleagues for the Labour leadership.

"The endorsement I'm seeking will be in line with the decision made by Labour Party members at this weekend's conference that I must have at least 60% support of the caucus.

"A formal endorsement vote will also still be held in February in accordance with the new rules approved by Party members.

"I'm holding this vote tomorrow to demonstrate that I have the support of my caucus and to put recent speculation to bed.

"It is important that these matters are resolved so that Labour can lift its sights to focus on the serious challenges facing the country, including jobs, education and housing affordability," said David Shearer.
Under new party rules, Shearer requires a '60% plus one' caucus endorsement to stop a party-wide leadership vote from taking place when a scheduled leadership confidence vote takes place in February.
His camp believes they have the numbers over Cunliffe supporters, who require just 40% of the caucus to vote in February for a leadership runoff to occur.
Shearer is trying to get back on the front foot in the stoush with Cunliffe, which flared at the party's conference over the weekend. He hinted this morning he would raise the issue when the party's MPs next meet for caucus, rather than waiting for the scheduled February leadership confidence vote.
And Cunliffe has said he would support Shearer if an early vote were held, although refused to say whether he would support Shearer in February. This has raised expectations Shearer will receive a 100% endorsement tomorrow, which would mask the clear divisions within caucus between MPs supporting him and Cunliffe.
Shearer this morning cancelled a planned visit to Hamilton to instead travel to Wellington to "concentrate on current issues."
This came as Shearer ally and senior party whip Chris Hipkins said Cunliffe's latest actions were dishonest and openly undermined the party leadership.
"Weasel words about supporting the leader for now simply don't cut it," Hipkins said on Monday morning.
Cunliffe's undermining of Shearer, and former leader Phil Goff had "made it impossible for him to continue in a senior role within the Labour team," Hipkins said.
New way to vote
A vote by party membership over the weekend means a leadership run-off can be triggered by the approval of only 40% of the Labour caucus - 14 out of 34 current MPs. In a leadership vote, new party rules give the caucus 40% of the final decision, 40% to members, and 20% to affiliated unions.
The vote was seen as a blow to Shearer. While he received the backing of the majority of Labour MPs in the leadership run-off with Cunliffe last year, Cunliffe was considered to be the favoured candidate amongst grass-roots members.
Speculation has been building that Cunliffe would try and trigger a leadership vote in February, when a confidence on the leadership vote is due to be held.
But on TVOne's Breakfast programme this morning, Shearer hinted at a caucus vote "in the coming days," saying he would "sort this out once and for all."
This week is not a sitting week in Parliament, meaning Labour was not going to be holding a Tuesday caucus meeting.
"It'll be sooner rather than later. I'm not going to go into the details about that, because that's for me to decide. I'm the leader, I'll call the shots, I call the timetable," Shearer said on Breakfast.
"What I can tell you is that it will be decided and put behind us. New Zealanders want the Labour Party to represent them. They don't want us to be fighting amongst ourselves. That's what we have to do, otherwise we're going nowhere," he said.
Shearer brushed off the suggestion that changes to the way Labour elected its leader would be destabilising for him, saying a vote would only be held once in the course of a Parliamentary term.
"And look, that's what the Labour membership came up with."
"The main thing is, they decided, I live with it. But the bottom line is that now we have to be moving forward as the Party. And we've got great policies, we are signalling a big change in the way that Labour goes forward, about it being a very hands-on government, and that's the way I'll be leading it," Shearer said.
Asked whether he was angry with Cunliffe, Shearer said the party needed to be able to put the debate "behind us."
"It has been rumbling on every now and then. It needs to be stopped, finished, and we focus on what people want us to focus on. That's what we'll be doing in the coming days. I'm not going to say exactly when, but it'll be me that determines how that happens, when that happens, and we'll let you know," Shearer said.
Cunliffe will vote for Shearer, but perhaps not in February
Also this morning, Cunliffe said he would vote for Shearer if an early vote was to take place.
"I don't see any need for an earlier vote but if there is one he'll have my support and I wouldn't be surprised if it's unanimous," Cunliffe said on Radio New Zealand.
"I've given David Shearer an assurance of my support," he said.
But asked whether that support would be there in February, Cunliffe said: "I can't give you a commitment for a future vote that hasn't yet occurred."