NZIER warns Australian slowdown biggest risk to NZ economic recovery; Also says recession possible if overheating housing market falls away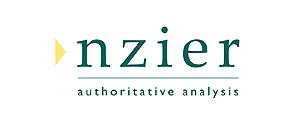 By Alex Tarrant
The biggest risk to New Zealand's economic recovery is the slowing Australian economy, meaning businesses will remain cautious and the Official Cash Rate will remain on hold until at least 2014, the New Zealand Institute of Economic Research says.
NZIER also warned about signs of an overheating housing market, particularly in Auckland. If deteriorating global conditions led to a fall in the housing market, that could turn the economy back into recession, NZIER said.
Releasing its latest Quarterly Predictions for November 2012, NZIER principal economist Shamubeel Eaqub said the New Zealand economy was recovering, although the pace was slow and would remain so for another 2-3 years.
"During this slow recovery, jobs and income growth will be modest, businesses will invest only cautiously and interest rates will stay low at least until 2014. Global growth is weak and volatile, as the world is still dealing with the GFC and sovereign debt crises," Eaqub said.
The biggest risk to the outlook was from a slowing Australian economy.
"Australia accounts for a fifth of our exports, which have fallen by almost 10% in the last six months. This is a particular risk for the New Zealand economy and manufacturing exporters in particular," Eaqub said.
The recent recession had been unusual.
"The recovery has been the slowest in 80 years. Partial indicators suggest some similarity with the 1930s Great Depression. The standard of living will not get back to the pre-recession level until 2014 or 2015," Eaqub said.
"Households and businesses are gradually repaying debt. This is reducing future risks for the economy, as debt magnifies the impact of shocks on economic activity and jobs. However, there are signs of overheating house prices, particularly in Auckland," he said.
"If the housing market falls, perhaps because of deteriorating global growth, it could tailspin New Zealand back into recession."