As global investment banks pull their horns in, Australian pay rates and cost of living is exposed making hiring there very difficult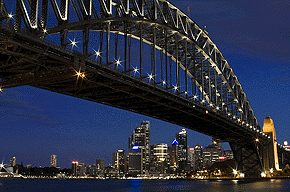 By Simon Mortlock*
Investment banks in Australia are trying to drive down the salaries of "overpaid" new Australian hires, according to the 13 senior human resources professionals from large, mainly global, financial institutions who attended an eFinancialCareers roundtable in Sydney this week.
The delegates, who are based in Sydney and asked not to be named, agreed that Australian investment-banking salaries, which rose in 2010 and 2011 to compensate for declining bonuses, now appeared artificially high.
"Sometimes we just can't match or beat the base salaries of the people we're trying to hire from competitors in Australia," a representative from a US investment bank said. "In these cases, while we still offer competitive compensation, candidates need to decide whether they want to join us because of the other things we offer: the strength of our brand, client access, and opportunities for career progression."
Her counterpart from a European bank in Sydney added: "In investment banking, the base pay we're offering is falling on the back of our revenues falling last year in Australia, as elsewhere. It's a difficult, more regulated market and we're just not making as much money from i-banking as we used to."
For candidates in Australia, however, it's often a question of take a cut or don't change companies. "Their negotiating power has all but disappeared," a roundtable attendee said. "It's less likely, too, that we will pay sign-on bonuses or buy out their shares."
Salaries in Australia aren't falling fast enough for the senior managers in the US, Europe or Hong Kong who make final hiring decisions for their Australia offices. "When overseas candidates move to Australia, my biggest internal challenge is getting their local salaries approved, even at levels I don't consider being too high," an HR person from a US bank said.
Several roundtable delegates bemoaned that their overseas head or regional offices worked out Australian salaries solely by converting foreign candidates' current pay into Australian dollars. "But that's often not enough because even if they're falling now, salaries here are still higher than in many other markets," one of then remarked. "If you want to retain talent that you've moved to Australia, it does come at a price. Australia is a high-cost, high-wage destination."
An attendee from a European bank said she often had to remind head office of the firm's own Australian salary bands. "Approvals, whether the person's already based in Australia or moving here, are very complicated these days, especially when it comes to pay. You literally have to fight with head office to get anything done. The interviews process is fast enough in Australia, but there's always a risk that the job will fall through because we can't get our offer signed off internally."
-----------------------------------------------------------------------------------------
We have expanded our finance sector jobs listings and you can now find these here » for New Zealand, Australia, and Singapore.
-----------------------------------------------------------------------------------------
Simon Mortlock is a senior editor of eFinancialCareers.com.au where this piece was first published. It is used here with permission.