Deutsche Bank NZ posts 38% annual profit fall and shrinks local lending book dramatically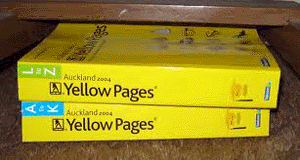 By Gareth Vaughan
Deutsche Bank AG New Zealand has recorded a 38% fall in annual profit and shrunk its lending book dramatically.
The bank's General Disclosure Statement (GDS) covering the 2012 calendar year shows audited net profit after tax down NZ$8 million, or 38%, to NZ$13 million from NZ$21 million in 2011. And Deutsche Bank NZ's loans and advances fell to just NZ$28 million from NZ$291 million. During the year NZ$26 million worth of impaired loans were written off, NZ$2 million worth repaid and NZ$8 million worth sold, leaving no impaired loans by year's end.
A Sydney-based spokesman for Deutsche Bank said the loan book outlined in the GDS was just the "tip of the iceberg" in terms of the Deutsche Bank group's lending into New Zealand as it just covered lending by the local branch.
"The volume of loans there don't reflect the actual volume of loans or commitment to the (New Zealand) market," the spokesman said.
The bank operates in New Zealand as a branch of Deutsche Bank AG.
Deutsche Bank NZ's loan impairments were up NZ$4 million in 2012 from 2011, or 36%, to NZ$15 million, but well down on the NZ$76 million recorded in 2010. At the start of 2011 Deutsche Bank NZ had NZ$73 million worth of individually impaired assets.
Deutsche Bank may have had the biggest individual exposure to the Yellow Pages Group, where banks wrote off more than NZ$1 billion of debt in 2011. Interest.co.nz was told Deutsche Bank had total exposure to Yellow Pages of about NZ$200 million, evenly split between subordinated and senior debt. At the time Deutsche Bank declined to comment on its Yellow Pages exposure.
The big debt write-off came after Yellow Pages was sold by Telecom for NZ$2.24 billion to Hong Kong-based private equity group Unitas Capital and and Teachers' Private Capital, the private investment arm of Canada's Ontario Teachers' Pension Plan, in March 2007 in a leveraged buyout that included about NZ$1.5 billion of debt.
As of December 31, 2012 Deutsche Bank NZ had assets of NZ$2.759 billion, down NZ$334 million, or 11%, year-on-year. Total liabilities fell NZ$347 million, or 12%, to NZ$2.636 billion.
The bank's New Zealand business has shrunk significantly over recent years. Assets were a shade under NZ$4 billion, at NZ$3.97 billion, at December 31, 2008, when liabilities reached NZ$3.79 billion. At that point equity was at NZ$182 million versus NZ$123 million at the end of 2012. And net profit was as high as NZ$84 million in 2009.
Other key figures from the 2012 results show net interest income up NZ$13 million, or 76%, to NZ$30 million, total operating income down NZ$30 million, or 39%, to NZ$47 million, and operating expenses fell NZ$19 million, or 40%, to NZ$29 million.
On the investment banking front Deutsche Bank continues to secure some highly sought after roles in New Zealand. It, and its 49.9%-owned affiliate Craigs Investment Partners, are advising Treasury as Crown Adviser for the State Owned Asset sell-down process. Deutsche and Craigs were also among the joint lead managers on Fonterra's Trading Among Farmers scheme last year, and more recently Deutsche Bank was the sole underwriter and joint book runner with Craigs on the sale of News Corporation's 43.6% stake in Sky Network Television.
This article was first published in our email for paid subscribers. See here for more details and to subscribe.