Goldman Sachs analysts say closure of thermal power plants could solve the electricity over-supply problem that would result if the Tiwai Pt aluminium smelter closes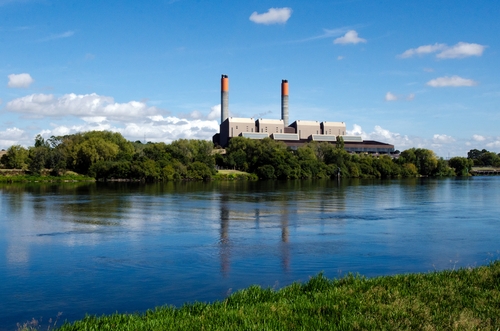 Closure of the Tiwai Point aluminium smelter would cause "significant disruption" to New Zealand's electricity industry but this could be resolved by the shutdown of  thermal power stations, Goldman Sachs analysts believe.
The smelter currently uses about 13% of the country's power. Talks over pricing of this power between the supplier, SOE Meridian Energy and the Rio Tinto-controlled company that owns the smelter have been deadlocked. A Government effort to "bridge the gap" with a short-term price subsidy was knocked back.
Goldman sachs analysts Matthew Henry and Anthony Cheong say in a research paper that there is a "real and material possibility" the smelter will close. This would have a "material influence" on the country's electricity industry.
"We believe the resulting disruption and uncertainty from a [smelter] closure would, at least initially, add downside risk to the NZ electricity sector, and we would expect a higher risk risk premium to be factored into share prices as a result, at least in the short term," they say.
"In our view a post [smelter] closure electricity market would not form a stable equilibrium.
"We expect the resulting potential for a material decline in prices would likely compel thermal plant closures."
There would be "no ambiguity" on which plant would close, with the remaining coal-fired units of the Huntly Power station owned by another SOE Genesis Energy likely to come under the greatest pricing pressure if the smelter closes.
The analysts say they view a contract between Meridian and Genesis, effectively replacing Huntly with Meridian's excess generation capacity "as a rational (and likely earnings accretive) outcome for both parties".
But additionally, Henry and Cheong believe that in a smelter-closure scenario NZX-listed Contact Energy (which was formerly an SOE) would be likely to close on of its gas-fired plants, probably the 400MW Otahuhu B plant, which the company has already flagged for potential conversion or closure.
The analysts say that such closures could "broadly offset" the impact on supply from the closure of Tiwai Point.
Goldman Sachs is one of the joint lead managers on the Mighty River Power share float, which was launched last Friday.