Labour/Green push for referendum opposing asset sales gets green light after signatures checked; due by Sept 2014; Govt can ignore it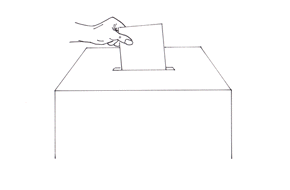 The Clerk of Parliament has certified a petition for a Citizens Initiated Referendum asking if voters support the sale of up to 49% of Meridian Energy, Mighty River Power, Genesis Power, Solid Energy and Air New Zealand.
The referendum must be held within a year, but the government is not obliged to act on its results and has said it will push ahead with partial privatisation of Meridian and Genesis before next November's General Election.
The petition was first delivered on March 12, but initially failed to reach the threshold of 10% of registered voters needed to trigger a referendum. The initial petition included signatures of people not on the electoral role, or had been signed twice or three times and failed to meet the threshold. It was then re-submitted and a second sampling by Statistics NZ found it had reached the threshold.
"It is estimated that approximately 327,224 eligible electors have signed the petition, approximately 18,500 more than required," the Clerk Mary Harris said.
The speaker of Parliament would present the petition to the house on September 3 and the Government must then decide within a month on when to hold the referendum, which must be within 12 months of being presented to Parliament.
Green Party Co-leader Russel Norman called for a referendum as soon as possible and for the government to suspend the sale of Meridian Energy after after the referendum.
"John Key considers he has a mandate for these sales. Now is his chance to test it," Norman said.
"Shares from the Government's sale of Mighty River Power hit an all-time low last week. This sale was bad for both the alleged mum and dad kiwi investors and the Government," Norman said.
Labour SOE spokesman Clayton Cosgrove also said the asset sale programme should be halted until after the referendum.
"John Key has refused to listen to the people. But now all of us can have our say. If he brushes off this referendum it will show New Zealanders just how arrogant he is," Cosgrove said.
"We have seen the outcome of asset sales with Mighty River Power. The share price has tanked and over $140 million in dividends is going to private investors. The programme is a farce and Kiwis now have the right to tell that to John Key," says Clayton Cosgrove.
Mighty River Power shares are up 1 cent at NZ$2.24 in mid-morning trade. The floated at NZ$2.50/share.
Key responds
Prime Minister John Key brushed aside the news.
"Our view is that it's a utter waste of money. We've had a referendum. It's called a general election and National won that election on the back of this major policy plank with an overwhelming majority. IT wasn't like this wasn't fully debated," Key said.
Key said the vote was likely to be a postal referendum at a cost of NZ$9 million. He was waiting on advice from the Electoral Commission before deciding on timing. 
(Updated with Labour comment, Mighty River Power share price, Key's comments)