Govt says has sold 221 mln Air NZ shares at NZ$1.65 each to raise NZ$365 mln; 84% of shares sold to NZ brokers, funds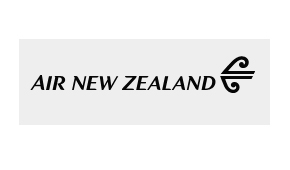 The Government said it had sold 221 million shares in Air New Zealand for NZ$365 million at NZ$1.65 per share, which was same as the share's closing price on Friday.
It compared with 0% discount with discounts for on-market block sales for other NZX listed companies over the last year of between 1% and 7%.
Finance Minister Bill English said the NZ$365 million would be allocated to the Future Investment Fund to be reinvested in schools and hospitals.
The sale bought total proceeds from the sales of Mighty River Power, Meridian Energy and Air New Zealand to almost NZ$4 billion.
The government plans to sell 49% of Genesis Energy next year. It had originally planned to raise NZ$5-7 billion from the 'Mixed Ownership Model' programme of partial privitasations and share floats, but a collapse of the value of Solid Energy has made it less likely. 
The Government said it had allocated 186 million of the 221 million shares to New Zealand brokers and fund managers, which meant 88% of all Air New Zealand shares would be held by New Zealanders, given the Government is retaining a 53% stake.
State Owned Assets Minister Tony Ryall said there was significant demand from New Zealand investors.
"New Zealand broking firms will now be responsible for on-selling the shares they have purchased to clients who meet the New Zealander eligibility requirements," Ryall said. "We expect share brokers will commence this process overnight and it will be completed through tomorrow," he said.
"Air New Zealand is a strong New Zealand brand recognised around the world. We are pleased with the high level of interest in Air New Zealand shares."
Ryall and English said 41% of the shares sold would be sold to New Zealand retail investors, while 43% would go to New Zealand institutions, and the remaining 16% would be allocated to overseas fund managers.